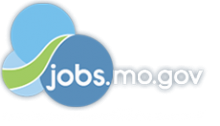 Job Information
Cornerstone Building Brands

Process Development Engineer

in

Kearney

,

Missouri
Process Development Engineer
Kearney, MO, USA Req #11672
Wednesday, June 2, 2021
This role will function as a leader for transition of prototype, lab, or trial production of new products into high volume manufacturing. This work is critical to the development of the product, equipment, and procedures for consistent manufacturing of high-quality products for our customers.
RESPONSIBILITIES
Lead the effort to move from prototype production through a design for manufacturing process to a lean design suitable for the first commercial production runs.

Develop local manufacturing plans and associated supply chain for first low volume commercial production considering appropriate tooling and automation.

Scale-up commercial production from low volume local production to high volume production using optimized tooling and automation.

As part of the scale-up effort, drive the make vs buy analysis to determine the best immediate and long-term approach to manufacturing.

Work with procurement to qualify and contract key suppliers.

Develop and maintain the SIOP (sales, inventory, and planning) process with Product Management and Manufacturing leaders. Identify throughput constraints by performing capacity, simulation, what-if scenario analysis

Support manufacturing objectives for cost, quality, on time delivery and safety

Develop strategic plan for factory space, manpower, equipment and automation.

Execute to the annual operating plan with a focus On-Time Delivery, Working Capital, Material Productivity, Product Costs and Supplier Management

Drive factory improvement project priorities through the use of analytical tools

Manage global inventory of raw materials, work in process, sub-assemblies, and finished goods to support on-time delivery metrics while meeting working capital goals.

Ensure continuity of supply to support and achieve on-time delivery metrics to our customers.

Interface with R&D chemists and operations to identify and optimize key manufacturing parameters of new processes and processes identified for chromatographic media production.

Implement process controls to monitor and control in-process parameters critical to product performance.

Design manufacturing processes and testing protocols (e.g., instrumental analysis) that are manufacturing friendly, highly reproducible, easy to implement, and accurately indicate product performance.

Performs other duties as assigned.

REQUIREMENTS

Education : Bachelor's degree in Mechanical Engineering, Plastics Engineering, Chemical Engineering, Design or related discipline.

Experience :

Minimum of five years experience in a Product/Part/Design/Development position.

Experience developing and tooling to deliver results on time and within budget.

Experience working in multi-functional teams delivering breakthrough process improvements.

Technology transfer experience from R&D to Pilot and High-Volume Manufacturing.

Experience facilitating a product launch.

Skills/Abilities:

Knowledge of design, building materials, and fabrication processes.

Ability to present technical information to technical and non-technical personnel.

Ability to conduct financial cost analysis of product production costs.

Ability to manage engineering documentation systems across several departments.

Proficiency with Auto CAD or SolidWorks software.

Highly developed oral and written communication skills required.

Ability to manage multiple priorities with limited supervision.

Proficient with Microsoft Office tools including Projects, Visio, Excel, and Power Point.

Experience working Practical knowledge of six sigma methodologies is a preferred.

Other: Position requires moderate travel (30-40%).

Cornerstone Building Brands is the largest manufacturer of exterior building products in North America. Our comprehensive portfolio spans the breadth of the residential and commercial markets, while our expansive footprint enables us to serve customers and communities across North America. Our relentless focus on excellence combined with our ongoing commitment to innovation and R&D has driven us to become the #1 manufacturer of windows, vinyl siding, insulated metal panels, metal roofing and wall systems, and metal accessories. We believe every building we create, and every part of that building, positively contributes to communities where people live, work and play.

Cornerstone Building Brands is an equal opportunity employer and does not discriminate against any employee or applicant for employment because of age, race, religion, color, protected veteran status, disability, sex, gender identity, sexual orientation or national origin. Must be at least 18 years of age to apply.
Notice of Recruitment Fraud
We have been made aware of multiple scams whereby unauthorized individuals are using Cornerstone Building Brand's name and logo to solicit potential job-seekers for employment. In some cases, job-seekers are being contacted directly, both by phone and e-mail. In other instances, these unauthorized individuals are placing advertisements for fake positions with both legitimate websites and fabricated ones. These individuals are typically promising high-paying jobs with the requirement that the job-seeker send money to pay for things such as visa applications or processing fees. Please be advised that Cornerstone Building Brands will never ask potential job-seekers for any sort of advance payment or bank account information as part of the recruiting or hiring process.
Other details
Job Family Project Mgmt

Pay Type Salary
Apply Now