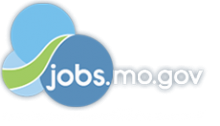 Job Information
BluePearl

Veterinary Medical Director

in

Kansas City

,

Missouri
Veterinary Medical Director
Kansas City
Missouri
Veterinarian
Opening Statement
BluePearl Veterinary Partners is seeking a board certified or residency-trained Veterinarian with several years of clinical experience, who is ready for the next level of leadership as the Medical Director at our hospital in Kansas City. He/she will partner in leadership with hospital administration and the ER Clinical Team, lead others to create a sense of community, and interact globally with the hospital and all Clinicians. Using excellent communication and interpersonal skills, the Medical Director will exemplify the pDVM relationships and enhance an engaging work environment for all.
Description
Our Kansas City Northland hospital is one of three BluePearl hospitals located in the Kansas City metropolitan area. The Northland hospital serves the areas of North Kansas City, Gladstone, Liberty, Parkville and Smithville.It is the only veterinary specialty hospital in the area offering Internal Medicine, state of the art Ultrasound, Critical Care, and Emergency, and we have stechocardiogram, and endoscopy equipment.
Working together with Mars Petcare, our BluePearl hospital in Northland has access to a rich supply of resources to further our mission: Enriching lives through remarkable care for pets. BluePearl is dedicated to transforming the delivery of veterinary care through specialty and emergency medicine. We are able to attract the finest clinicians by offering:
Exclusive focus on specialty and emergency medicine; no primary care

Competitive salaries, comprehensive benefits and an exceptional track record of clinician loyalty

Flexible schedules that allow focus on both professional development and quality of life

Individual clinician mentorship and support for training programs through BluePearl University and BluePearl Science

Strong focus on a positive hospital environment

Leadership and other advancement opportunities
Kansas City boasts one of the lowest costs of living in the country (73% lower than NYC!). Kansas City is home to world-class sports teams, including the Kansas City Royals and the Chiefs, cultural attractions such as the Kemper Museum of Contemporary Art and the Kauffman Performing City Art Institute, and has more fountains than Rome!
BluePearl is committed to a diverse work environment in which all individuals are treated with respect and dignity. We are an equal opportunity employer and all qualified applicants will receive consideration for employment without regard to race, color, national origin, religion, creed, sex, age, disability, genetic information, marital status, citizenship status, sexual orientation or affectional preference, or gender identity or expression, protected veteran status, or any other characteristic protected by law. If you need assistance or an accommodation during the application process because of a disability, it is available upon request. The company is pleased to provide such assistance, and no applicant will be penalized as a result of such a request. We are an Equal Opportunity Employer and a Drug Free Workplace.