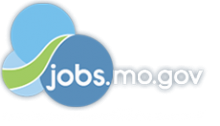 Job Information
U-Haul

U-Haul Fulfillment Center Full Time Picker/Packer $14.00 to $15.00 per hour

in

Kansas City

,

Missouri
Location:
1800 Reynolds Ave, Kansas City, Missouri 64120 United States of America
Now Hiring
Description:
U-Haul Fulfillment Center is looking for motivated and productive individuals to work in our Kansas City Fulfillment Center. The ideal candidate will pick.pack products for order fulfillment, help in other areas and perform general clean up duties as needed. This position will start off with full time hours. After 90 probational period you can be added to the full time roster and receive full time benefits.
Hours:
Monday – 7:00 a.m. – until work is complete

Tuesday – 7:00 a.m. – until work is complete

Wednesday – 7:00 a.m. – until work is complete

Thursday – 7:00 a.m. – until work is complete

Friday – 7:00 a.m. – until work is complete
Job Requirements
Must be 18 years of age

Able to move 55 pounds

Must pass a drug screen

A clean background is required
U-Haul Benefits Include:
Medical / Dental / Vision
Vacation and PTO Pay
Paid Holidays
401K / Profit Sharing
Company and Corporate discounts
AMERCO and its family of companies, including U-Haul, have strived to create a culture of health and wellness. As of February 1, 2020, and consistent with applicable state law, no AMERCO or U-Haul company will hire individuals in states where ​ it may lawfully decline to hire individuals who use nicotine products. (Alabama, Alaska, Arizona, Arkansas, Delaware, Florida, Georgia, Hawaii, Idaho, Iowa, Kansas, Maryland, Massachusetts, Michigan, Nebraska, Pennsylvania, Texas, Utah, Vermont, Virginia and Washington). This policy will not apply to team members hired before February 1, 2020.
U-Haul is an equal opportunity employer. All applicants for employment will be considered without regard to race, color, religion, sex, national origin, physical or mental disability, veteran status, or any other basis protected by applicable federal, provincial, state or local law. Individual accommodations are available on requests for applicants taking part in all aspects of the selection process. Information obtained during this process will only be shared on a need to know basis.
Since 1945, U-Haul has been serving do-it-yourself movers and their households. Like many other successful ventures, the concept for U-Haul was generated out of need. After World War II, there existed the widespread need for do-it-yourself moving equipment that would be available on a one-way, nationwide basis. U-Haul co-founders L.S. "Sam" Shoen and his wife, Anna Mary Carty Shoen, recognized that need and acted upon it. Their visionary approach spread the cost of ownership among many users, facilitating the mobility of the populations of the U.S. and Canada. The covered wagon of the pioneers morphed into orange U-Haul trailers. In the process, an industry was born.