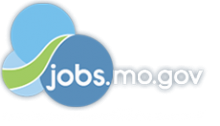 Job Information
National Institute of Food and Agriculture

Supervisory Biological Science Specialist

in

Kansas City

,

Missouri
Summary
These positions are located with the Institute of Food Production and Sustainability (Division of Animal Systems and Division of Plant Systems) and the Institute of Bioenergy, Climate and Environment, Division of Environmental Systems in the National Institute of Food and Agriculture (NIFA). In this position, you will provide national leadership and support for science, extension,and education programs and other cooperative activities in the food, agriculture, and natural resources disciplines.
Responsibilities
Requirements
Conditions of Employment
null
Qualifications
Applicants must meet all qualifications and eligibility requirements by the closing date of the announcement including specialized experience and/or education, as defined below. Basic Requirements:
Degree: biological sciences, agriculture, natural resource management, chemistry, or related disciplines appropriate to the position.
OR
Combination of education and experience: Courses equivalent to a major, as shown in A above, plus appropriate experience or additional education. AND Specialized Experience: Specialized experience is experience directly related to the position to be filled. Specialized experience must be described for each grade level advertised. The specialized experience requirements for this position are:Qualifying experience for GS-15 includes one year of specialized experience comparable to GS-14 which is directly related to the work of this position and which has equipped the applicant with the knowledge, skills, and abilities to perform successfully the duties of the position. For this position, specialized experience is experience conducting or applying biological science disciplines to food or agriculture research, education or extension programs; leading multidisciplinary teams comprised of scientific professionals that administer programs relevant to the areas listed below; collaborating with scientific professionals to identify food and agriculture research, education, and extension priorities; and fostering partnerships between university scientists, government agencies, and industry. Food and agricultural science areas include (but are not limited to): Animal production and health, including aquaculture, livestock agriculture, and poultry science; Plant production and protection, including agronomy, horticulture, entomology, plant pathology, IPM, weed science, and forestry; and Natural resources and environment. Experience refers to paid and unpaid experience, including volunteer work done through National Service programs (e.g., Peace Corps, AmeriCorps) and other organizations (e.g., professional; philanthropic; religious; spiritual; community, student, social). Volunteer work helps build critical competencies and can provide valuable training and experience that translates directly to paid employment. You will receive credit for all qualifying experience, including volunteer experience.
Education
null
Additional Information
null