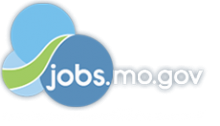 Job Information
IQVIA

Senior/Clinical Trial Manager, Oncology (Home-Based,) - IQVIA Biotech

in

Kansas City

,

Missouri
IQVIA™ is the leading human data science company focused on helping healthcare clients find unparalleled insights and better solutions for patients. Formed through the merger of IMS Health and Quintiles, IQVIA offers a broad range of solutions that harness the power of healthcare data, domain expertise, transformative technology, and advanced analytics to drive healthcare forward.
In anticipation of future growth, IQVIA Biotech is proactively seeking to identify Sr. Clinical Trial Managers/ Clinical Trial Managers with Oncology therapeutic experience, CAR T trial experience a plus.
IQVIA Biotech delivers flexible, tailored, clinical and commercial solutions designed for biotech and biopharma companies. From planning, through trial design and delivery, and commercialization, IQVIA Biotech brings simplified operating procedures, specialized, therapeutically-aligned teams, and advanced data science to provide a more agile way for our customers to reach their drug development and commercialization milestones.
BASIC FUNCTIONS:
Responsible for the successful planning, implementation and execution of contracted clinical monitoring activities for CAR-T cell therapy studies. Functionally responsible for all clinical monitoring team members throughout the duration of each clinical trial. Assures clear client and internal team communication, process documentation, and compliance with Good Clinical Practices and procedures set forth by IQVIA Biotech and its clients.
ESSENTIAL JOB FUNCTIONS, DUTIES AND RESPONSIBILITIES:
Responsible for all activities related to implementation and execution of clinical studies that include:
Client Duties/Responsibilities:
Work with Project Manager (PM) to define program targets for clinical monitoring staff and assure work is documented within contracted project scope. Communicate and document all interactions with client as required by SOP.

Serve as client advocate within IQVIA Biotech.

Develop and implement Clinical Monitoring Plan.
Team Duties/Responsibilities:
Responsible for assuring needs of clinical sites are met by facilitating clinical monitoring processes, including:
Coordinate site management activities:
Site identification, recruitment, and selection.

Regulatory document collection and review.

Overall scheduling and management of all site visits.

Develop site/monitoring tools and training materials.

Review and identify trends in enrollment and data entry at sites and proactively interface with clinical monitoring team and client to identify solutions.
Coordinate and oversee daily operations of clinical monitoring team:
Set and enforce project timelines with the assigned study team.

Coordinate remote review of clinical data within EDC system.

Oversee monitoring visit schedule to ensure compliance with frequency set forth in contract.

Review and approve trip reports and follow-up letters within required timeframe.

Schedule and manage weekly CRA project team meetings.

Ensure CRAs assigned to team receive therapeutic and project-specific training.

Manage quality and regulatory compliance among clinical monitoring team and investigational sites.
Manage project milestones and proactively address deficiencies:
Attend and provide information at monthly projections meetings.

Attend and provide information at weekly client teleconferences/team meetings.

Assist Project Manager in identifying Out of Scope activities and assuring that such activities do not begin until the client provides authorization.
Manage CRA performance:
Define and implement functional standards, goals, and expectations with clinical monitoring team.

Serve as CRA mentor and perform accompanied field assessment visits as required.

Participate in the performance appraisal program by providing timely and accurate feedback regarding the performance of each respective CRA.
Documentation Duties/Responsibilities:
Assure that the appropriate IQVIA Biotech and/or sponsor SOPs are followed.

Ensure all project documentation is appropriately filed per IQVIA Biotech SOPs.

Assist PM in preparation of audit responses, as appropriate.

Assist PM with preparation of information for inclusion in monthly report to client.
Budget/Contract Duties/Responsibilities:
Assist PM in review of project budgets, monitoring costs, potential overruns and propose/implement cost effective solutions.

Define the scope of work with the client and clinical monitoring team.

Assist PM in identifying and generating changes in scope and notify client of potential changes in scope.

Review and approve CRA travel expenses and time sheets.
KNOWLEDGE, SKILLS & ABILITIES:
Thorough knowledge of clinical research process.

Prior experience as a Clinical Research Associate.

Strong communication skills (verbal and written) to express complex ideas.

Excellent organizational and interpersonal skills.

Positive attitude and ability to interact with all levels of staff to coordinate and execute study activities.

Ability to manage multiple priorities within various clinical trials.

Ability to reason independently and recommend specific solutions in clinical settings.

Understanding of basic data processing functions, including electronic data capture.

Working knowledge of current ICH GCP guidelines and applicable regulations.

Able to mentor CRAs and more junior Clinical Trial Managers.

Able to qualify for a major credit card.

Valid driver's license; ability to rent automobile.

Willingness and ability to travel domestically and internationally, as required.
CRITICAL JOB FUNCTIONS IN ACCORDANCE WITH ADA CRITERIA:
Ability to travel domestically and internationally

Very limited physical effort required to perform normal job duties
MINIMUM RECRUITMENT STANDARDS:
BS/BA (or equivalent) in one of the life sciences with a minimum of 4 years direct experience in clinical studies or equivalent level of education and experience.

Minimum of 4 years as a Clinical Monitor/CRA, as well as experience in data handling or analysis.

Minimum of 2 -3 years as a successful Clinical Trial Manager.

Excellent verbal and written communication skills.

Ability to work independently, prioritize and work with a matrix team environment is essential.

Working knowledge of Word and Excel.

Prior experience in electronic data capture (EDC) preferred.

Therapeutic Knowledge- CAR T cell therapy study experience required; additionally 2 years of solid tumor, hematologic oncology and oncology phase I experience strongly preferred
#LI-AL3
#LI-Remote
Join Us
Making a positive impact on human health takes insight, curiosity, and intellectual courage. It takes brave minds, pushing the boundaries to transform healthcare. Regardless of your role, you will have the opportunity to play an important part in helping our clients drive healthcare forward and ultimately improve outcomes for patients.
Forge a career with greater purpose, make an impact, and never stop learning.
IQVIA is an EEO Employer - Minorities/Females/Protected Veterans/Disabled
IQVIA, Inc. provides reasonable accommodations for applicants with disabilities. Applicants who require reasonable accommodation to submit an application for employment or otherwise participate in the application process should contact IQVIA's Talent Acquisition team at workdayrecruiting@iqvia.com_ to arrange for such an accommodation.
At IQVIA, we have a vision. Where every healthcare decision is based on evidence. Where data science and human science come together to improve global health. Where new and creative solutions aren't just possible – they are expected.
Thank you for your interest in growing your career with us. It takes insight, curiosity, and intellectual courage to transform healthcare. The 56,000+ employees of the IQVIA family of companies, including Q2 Solutions, are reimagining a world without the consequences of disease. We are brave minds bringing powerful ideas to reality. At IQVIA, you can truly make an impact in an environment where you're supported to succeed.