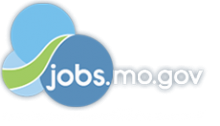 Job Information
CDM Smith

Senior Environmental Planner

in

Kansas City

,

Missouri
Job Description:
CDM Smith has an immediate opening for a Senior Environmental Specialist to lead National Environmental Preservation Act (NEPA) reviews under our existing FEMA contracts for the Hazard Mitigation Technical Assistance and Public Assistance programs. For the right candidate, we can consider any one of our many US based office locations.
You would have the opportunity to work directly with our client, delivering essential mission requirements through our cadre of talented, technical professionals.
This opportunity is slated for a senior professional equipped to take on client facing responsibilities and lead technical staff in project execution.
Our candidate will be an expert in the Federal Emergency Management Agency's (FEMA's) National Environmental Policy Act (NEPA) compliance, Environmental Planning and Historic Preservation (EHP).
You will support the Program Manager by delivering NEPA related support on multiple projects and task orders and by providing technical direction and support to project teams.
Projects include providing technical assistance to FEMA grant programs, engineering services, policy development support and environmental compliance activities with both HQ and the Regions.
Projects are located throughout the U.S. and its territories.
Work requires use of computers for extended periods, resulting in prolonged use of computer keyboard and exposure to computer monitors. Work also involves occasional field-work on a variety of sites and under a wide range of environmental conditions.
Job Responsibilities:
• Leading a team of environmental professionals performing environmental compliance reviews for nationwide mitigation activities.
• Managing client relationships with large, multi-site and/or complex task orders.
• Lead a team of technical professionals at a national scale to deliver exceptional service and quality to our clients.
• Serve as mentor to staff.
• Contribute to firm's stature by actively participating in leadership roles in professional societies.
Requisition ID:
22027BR
Business Unit:
TSU
Job Title:
Senior Environmental Planner
Group:
ETO
CDM Smith Employment Type:
Regular
Minimum Qualifications:
Bachelor's degree in civil engineering, urban, community or regional planning.

AICP, PTP, PE, CEP or approved certification in a related field. Or Master's degree in civil engineering, urban, community or regional planning.

12 years of related experience with bachelors degree or 11 years of experience with Masters degree.

Domestic and/or international travel may be required. The frequency of travel is contingent on specific duties, responsibilities, and the essential functions of the position, which may vary depending on workload and project demands.
Preferred Qualifications:
Experience with FEMA Hazard Mitigation Assistance and Public Assistance programs.

Excellent verbal and written communication, presentation and negotiation skills.

Demonstrated Leadership abilities.

Knowledge of FEMA policies and procedures for disaster recovery and hazard mitigation, preferred.

At least 2 years of FEMA related project management experience.
EEO Statement:
We attract the best people in the industry, supporting their efforts to learn and grow. We strive to create a challenging and progressive work environment. We provide career opportunities that span a variety of disciplines and geographic locations, with projects that our employees plan, design, build and operate—as diverse as the needs of our clients. CDM Smith is an Equal Opportunity/Affirmative Action employer. All qualified applicants will receive consideration for employment without regard to race, color, religion, sex, national origin, disability, or protected veteran status.
Why CDM Smith?:
CDM Smith provides lasting and integrated solutions in water, environment, transportation, energy and facilities to public and private clients worldwide. As a full-service consulting, engineering, construction, and operations firm, we deliver exceptional client service, quality results and enduring value across the entire project life cycle.
Job Site Location:
Missouri - Kansas City
Agency Disclaimer:
All vendors must have a signed CDM Smith Placement Agreement from the CDM Smith Recruitment Center Manager to receive payment for your placement. Verbal or written commitments from any other member of the CDM Smith staff will not be considered binding terms. All unsolicited resumes sent to CDM Smith and any resume submitted to any employee outside of CDM Smith Recruiting Center Team (RCT) will be considered property of CDM Smith. CDM Smith will not be held liable to pay a placement fee.
Amount of Travel Required:
30%
Assignment Category:
Fulltime-Regular
Visa Sponsorship Available:
No - We will not support sponsorship, i.e. H-1B or TN Visas for this position