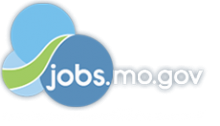 Job Information
Truman Medical Centers

Senior Director of Primary Care-Internal Medicine - Health Sciences District

in

Kansas City

,

Missouri
Senior Director of Primary Care-Internal Medicine - Health Sciences District
Tracking Code
17294-124
Job Description
If you want to work where the action is, Truman Medical Centers/University Health (TMC/UH) is the place for you. Known as "Kansas City's Essential Hospital," TMC/UH is the safety net healthcare system for Jackson County/Kansas City. We are an academic medical center, serving as the primary teaching institution for the UMKC Schools of Medicine, Nursing, Dentistry, and Pharmacy. A 547-bed, not-for-profit health system, TMC/UH delivers the highest-quality medical care for our patients, with compassion, empathy, and unparalleled dedication to service. During the 2020 pandemic, we also stepped forward as a regional leader in COVID care and testing. TMC/UH is comprised of three campuses:
TMC/UH Heath Sciences Districtis located in downtown Kansas City, Missouri. The Health Sciences District represents a robust academic community, leading the forefront of biomedical research and cutting edge technology. Partnered with UMKC and Children's Mercy Hospital, Truman Medical Centers serves as the cornerstone in educating the next generation of healthcare practitioners. As a Level 1 Trauma Center, we're a leader in Emergency Medicine and Critical Care, with world-class expertise in chronic disease management and women's services, including high-risk maternity care. The Health Sciences District is also home to the University Health building , TMC's beautiful specialty outpatient clinics and day-surgery center. We will soon open University Health 2, which will house all of our primary care and women's care clinics.
TMC/UH Lakewoodis located between Kansas City and Lee's Summit, Missouri, offering residents of Eastern Jackson County access to a modern community hospital with a continuum of outpatient services designed to meet the needs of families. TMC/UH Lakewood specializes in high-risk maternal and child care, and serves as one of the few Kansas City metro area institutions accredited by The Joint Commission in Orthopedics and Palliative Care. It also is home to a 188-bed, fully accredited long-term care center.
TMC/UH Behavioral Healthis the KC metro area's largest, most comprehensive provider of mental health services. TheHealing Canvas Building, located in Kansas City's vibrant Crossroads Arts District, is its epicenter, providing a broad list of outpatient services. We also offer psychiatric inpatient care, and we deliver therapeutic services through our community outreach clinics. We are a leader in the Trauma-Informed Care Movement, and provide training, coaching and consulting to outside organizations.
The Senior Director is responsible for the Internal Medicine Primary Care Service Line, Truman Medical Centers. The Senior Director oversees administrative, fiscal and clinical operations; ensures program quality, customer and physician satisfaction; directs program marketing and business development, community outreach, fund raising and financial/strategic planning. In conjunction with Chief of Internal Medicine, acts as Chairperson of the Internal medicine multidisciplinary Primary Care and Primary Care Medical Home Steering Committee. The Senior Director will work closely with the Department of Medicine to develop process and enhance the scheduling within all primary care sites. The Senior Director will work closely with physician groups and clinics (Internal Medicine, Medicine-Pediatrics, and Family Medicine), directors and staff including laboratory services, Subspecialty, Emergency Department services, facility-based ancillary services, regional business development, marketing services, and information technology. The Senior Director assures continued compliance as a center recognized by NCQA for a Primary Care Medical Home. Performs other duties as assigned.
Required Skills
Education & Experience1. Applicants are required to have a Baccalaureate degree in Nursing or a graduate degree in Nursing or other applicable major – Public Health, Health Care Administration, for instance.2. Licensure as Registered Nurse in State of Missouri.3. Current BLS; Must maintain current BLS4. Five to seven years' experience at a manager or director level; Practical experience with budgeting, strategic planning, marketing plan development and implementation as well as fundraising.5. Experience and high level of confidence in the ambulatory primary care setting.6. Experience with managing multiple clinical sites.7. Advanced knowledge of PCMH, population health and value based reimbursement programs and concepts.8. Exceptional written and verbal communication skills required. Must have the ability to read and interpret documents such as managed care contracts, business andmarketing plans, financial documents, safety documents, operating and maintenance instructions and procedure manuals. Must be able to write and interpret business, technical and routine reports to include interpretation of statistical data.
Job Location
Health Sciences District - Kansas City, Missouri, United States
Position Type
Full-Time/Regular
Shift Schedule
8:00AM - 5:00PM