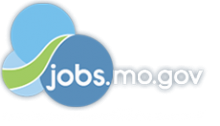 Job Information
Children's Mercy Kansas City

Post Doctoral Research Scholar

in

Kansas City

,

Missouri
Thanks for your interest in Children's Mercy!
Thank you for considering Children's Mercy! Half a million times a year, a child comes to our doors. We take care of them all, fulfilling our non-profit mission. Joining the CM team means being a part of a caring environment where people are passionate about helping children get well. Whether clinical or non-clinical, we are all here for the same reason – our patients and their families! Read more below about this position and apply if you feel this organization and job are a fit for you.
Overview
This is a two-year post-doctoral appointment (with possible renewal) to provide advanced research training to individuals with a doctoral degree in the biological sciences and to further the basic and translational research goals in the Children's Mercy Research Institute with Dr. Taeju Park. The postdoctoral research fellow will conduct high-quality research in basic and translational science by investigating the role of two structurally and functionally similar adaptor proteins, Crk and Crk-like (CrkL) in brain development as well as in cancer cells. The strategy involves the use of genetic techniques to remove Crk and CrkL from different kinds of cells, in culture and in mice, and examine phenotypes in a variety of biological processes. Our laboratory demonstrated that Crk and CrkL play essential overlapping roles in the Reelin signaling pathway and contribute to neuronal migration and layer formation in the developing brain. We identify and characterize signaling molecules downstream of Crk and CrkL in the Reelin pathway. Crk and CrkL are also known to be overexpressed in many human cancers and have been proposed as therapeutic targets for cancer treatment. Our laboratory develops specific inhibitors of Crk and CrkL to further elucidate biological functions of Crk and CrkL and to test the feasibility of Crk and CrkL as novel therapeutic targets for cancer treatment. Applicants must have a strong background in mouse genetics and cancer biology. Extensive experience in cell biology, biochemistry, and immunohistochemistry is desirable.
Dr. Park's Bio-https://researchers.childrensmercy.org/display/30268
At Children's Mercy, we are committed to ensuring that everyone feels welcomed within our walls. A successful candidate for this position will join us as we strive to create a workplace that reflects the community we serve, as well as our core values of kindness, curiosity, inclusion, team and integrity.
Responsibilities
Conduct original research in the application of data science methods to improve child health.

Analysis of research data

Reporting of research results.

Attend/participate in mandatory educational programs, departmental and divisional meetings, and scholarly conferences.

Describe Essential Function: Conduct original laboratory research in the general areas of biochemistry, cell biology, molecular biology, genomics, and neuroscience.
Qualifications
Job Requirements:
PhD or MD or related doctoral level degree in a relevant discipline

Basic cell biology, biochemistry, and molecular biology skills such as cell culture techniques, western blotting, recombinant protein expressions and purification, DNA and RNA isolation, sequencing, gene cloning, and RNA expression analysis (Q-PCR)

EEO Employer/Disabled/Vet
EEO Employer/Disabled/Vet
Children's Mercy hires individuals based on their job skills, expertise and ability to maintain professional relationships with fellow employees, patients, parents and visitors. A personal interview, formal education and training, previous work experience, references and a criminal background investigation all are factors used to select the best candidates. The hospital does not discriminate against prospective or current employees based on the race, color, religion, sex, national origin, age, disability, creed, genetic information, sexual orientation, gender identity or expression, ancestry or veteran status. A drug screen will be performed upon hire. Children's Mercy is smoke and tobacco free.
Our commitment to Diversity & Inclusion
CM is committed to creating a diverse and inclusive workforce. Our patients and families come from all walks of life, and so do we. We know that our greatest strengths come from the people who make up our team so we hire qualified people from a wide variety of backgrounds, not just because it's the right thing to do, but because it makes our hospital stronger and our patient care more compassionate.
If you share our values and our enthusiasm for service, you will find a home at CM. In recruiting for our team, we welcome the unique contributions that you can bring, including education, ideas, culture, ethnicity, race, sex, sexual orientation, gender identity and expression, national origin, age, languages spoken, veteran status, color, religion, disability and beliefs.
Need help finding the right job?
We can recommend jobs specifically for you!Learn about Children's Mercy Benefits (https://jobs-childrensmercykc.icims.com/connect?back=intro&findajob=1&in_iframe=1&hashed=-625978159)
Requisition ID 2020-13041
Requisition Post Information* : Posted Date 6 months ago (10/27/2020 2:30 PM)
Posting Category Research
Division START-UP CRI
Shift Day shift
Work Type Full Time 60-80
Work Days m-f
FLSA Status Exempt
Location : NameMAIN CAMPUS
Recruiter : Full Name: First Last Julie Aust