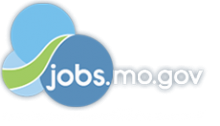 Job Information
Alphapointe

Plastics Intern

in

Kansas City

,

Missouri
Job Summary: The Plastics Intern will experience hands on processing of blow molding and injection molding product (overseen by qualified process tech or supervisor). The Plastics Intern will learn to handle process documentation. The Intern will communicate findings of nonconforming product as well as non-conforming auxiliary equipment issues. Will also learn to maintain clean work cells and equipment.
Essential Functions:
Daily review of part quality
Process documentation via screen shots placed in a Word document
Create process books
Help start molding equipment (with supervisor or tech oversight)
A*dditional Functions:*
Learn workflow of a functioning molding facility.
Learn how to distinguish different resins
Aid in finished good transport to warehouse and communicate with team as to what items are being transferred
Knowledge and Skill Requirements:
Pursing a BS or MS in Plastics Engineering or a related discipline.
Basic computer skills
Experience with Microsoft Word, Excel, and PowerPoint.
Mechanical aptitude required, use of hand tools/ wrenches etc.
Understanding polymer flow, viscosity, gate seal and resin shear rate a plus.
Working Conditions:
Fast paced, sense of urgency.
Able to lift 40 to 50 lbs.
8 hours of standing/walking required.
Department: Manufacturing & Facilities
Location: Kansas City, MO