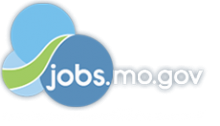 Job Information
BluePearl

Part-time Veterinary Technician - Emergency

in

Kansas City

,

Missouri
Part-time Veterinary Technician - Emergency
Kansas City
Missouri
Vet Technician
Opening Statement
BluePearl's Northland (Kansas City, MO) location is hiring an extraordinary Emergency Veterinary Technician (licensed preferred) for a part-time weekend (Fri - Sunday) position.
Do you want to work in a fast paced, learning environment?

Are you a technicians that loves emergency cases and providing care and comfort to the critically ill or injured patient?

Are you committed and passionate about enriching lives through remarkable care for pets?
If you answered "yes" to these questions, then we want to hear from you.
Some shifts will qualify for shift differential pay
Description
As an Emergency Veterinary Technician, you will:
Performphysical exam; accurately counts heart, pulse rate, capillary refilltime, mucous membranes, temperature, respiratory rate and effort.

Understand normal vital parameters and alerts doctor when abnormal.

Perform phlebotomy.

Utilize your ability to place peripheral intravenous catheter in cephalic vein.

Utilize your ability to read and follow orders written on treatment sheet accurately and in a timely manner.

Alert veterinarian if a patient's status has changed and/or physical exam or monitoring parameters are outside of normal ranges.

Calculate basic medical math.

Understand classification of commonly-used medications, associated side effects and appropriately monitors therapeutic response.

Administer medications via appropriate routes and duration.

Prepare medications and patient for discharge, and communicates discharge instructions to client.

Maintainsolid grasp of common veterinary medical terms and abbreviations and isable to converse with other veterinary professionals in medical terms.

Implement appropriate animal husbandry skills to decrease disease spread, injury and stress to patients.

Provide nursing care to stable patients according to hospital standards of care and core values.

Possess a working knowledge of anesthesia/monitoring equipment and assist with patients assigned ASA I or II classifications.

Remaincurrent on R.E.C.O.V.E.R CPR guidelines and demonstrates proficiency indesignated role as assigned by attending clinician and/or supervisor.
Who are we?
BluePearl Veterinary Partners grew from the dreams of numerous veterinarians who believed pets should have access to high quality, cutting edge healthcare.
We are seeking hospital support with the same philosophy who are looking to grow their career in an exciting environment with a family atmosphere!
Your success is our success!
At BluePearl, the continued education of our associates is paramount. Not only do our associates get to work in state of the art facilities with the best veterinary teams in the nation, we also offer an annual CE allowance. BluePearl veterinary assistants also have access to a 90% paid scholarship with Penn Foster, which upon successful completion, will allow them to take the VTNE. We go even further to hold monthly CE meetings, associate feedback sessions, and opportunities for mentorship, cross-training and career advancement. BluePearl is committed to supporting and advancing the veterinary technician profession by providing an additional advanced CE expense reimbursement for eligible associates, as well as special incentives for our associates that successfully obtain a VTS.
Your benefits will include:
health benefits options

a 401(k) retirement plan

dental insurance

short and long term disability insurance

uniform allowance

PTO

pet insurance

additional training offerings

unlimited growth potential
BluePearl is committed to a diverse work environment in which all individuals are treated with respect and dignity. We are an equal opportunity employer and all qualified applicants will receive consideration for employment without regard to race, color, national origin, religion, creed, sex, age, disability, genetic information, marital status, citizenship status, sexual orientation or affectional preference, or gender identity or expression, protected veteran status, or any other characteristic protected by law. If you need assistance or an accommodation during the application process because of a disability, it is available upon request. The company is pleased to provide such assistance, and no applicant will be penalized as a result of such a request. We are an Equal Opportunity Employer and a Drug Free Workplace.