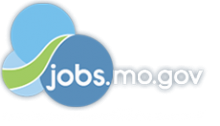 Job Information
Kelly Services

Laboratory Technician

in

Kansas City

,

Missouri
Kelly Services® has been providing outstanding employment opportunities to the most talented individuals in the marketplace. We are proud to offer a long-term temporary opportunity to work as a Lab Tech at a prestigious Fortune 500® company working in Kansas City, MO .
Important information: This position is recruited for by a remote Kelly office, not your local Kelly branch. To be considered for this position, you must use the "Submit Resume" button to submit your resumes. If you have questions about the position, you may contact the recruiter for this position ( Brooke.Schoen@kellyservices.com ) however your resume must be received via the "Submit Resume" button included within.
Job Title: Lab Tech
Pay: $15 per hour
Description
•Lab Technician will work in a very regulated environment and must be able to follow the standard operating procedures for cleaning glassware and stocking laboratory equipment.
•Strong attention to detail is required as all activities need to be precisely documented in a laboratory log book
•Manager is seeking a trustworthy, reliable, and hardworking candidate that can work independently
Job Duties:
Provide support to analytical teams by assisting in daily laboratory activities as follows:
• Maintain Analytical laboratories, not limited to general laboratory cleanliness,
• Maintain dissolution baths, general glassware cleaning, ordering supplies, and minor documentation.
• Communicate effectively with both internal and external customers, peers and supervisor to facilitate the smooth conduct of project activities.
• Maintain awareness of cGMP's (Current Good Manufacturing Practices), industry standards, modern techniques and their application to pharmaceutical sciences activities.
• Keep training current on all applicable SXps ensuring records are up to date in the internal system.
• Perform tasks as assigned
Knowledge/Skills Requirements:
• Ability to learn and retain technical information.
• Executes routine laboratory procedures and methods with high quality.
• Ability to follow a variety of instructions furnished in written, oral, diagram, or schedule form.
• Ability to work independently.
Physical Requirements:
• On an average 8 hour day this position requires the ability to walk, sit and stand, use hands to handle or feel, reach with hands and arms at or above shoulder height and below waist height, climb or balance, stoop, kneel, crouch, or crawl; talk and hear, smell and lift up to 40 pounds
• Specific vision requirements including reading of written documents, visual inspection of materials and use of computer monitor screen frequently
• May require the use of a respirator Business Environment:
• Fast-paced
• Performance Driven
• Customer Focused
• Collaborative and inclusive
• Professional Office Setting
• Confidential Department
Education or Equivalent:
High School Graduate or equivalency
Experience: 1 or more years in a laboratory environment or equivalent Individual's workstation and an analytical laboratory where the noise level is low to moderate.
We invite you to bookmark our Web site and encourage you to review it regularly for new opportunities worldwide: www.kellyservices.com at http://www.kellyservices.com/ .
Kelly Services® is a U.S.-based Fortune 500 company. With our global network of branch locations, we are uniquely positioned to provide our customers with international staffing support and our employees with diverse assignments around the world.
Kelly Services is an Equal Opportunity Employer
Why Kelly ® ?
Kelly® Science & Clinical is your connection to premier scientific and clinical companies looking to hire talented people just like you. Every day, we match science professionals with dream jobs that fit their skills and interests—it's the way we think job searching should be. Nearly 100 percent of our science recruiters have a professional background/education in science, so we know a thing or two about the science market and how to get you noticed.
About Kelly ®
At Kelly, we're always thinking about what's next and advising job seekers on new ways of working to reach their full potential. In fact, we're a leading advocate for temporary/non-traditional workstyles, because we believe they allow flexibility and tremendous growth opportunities that enable a better way to work and live. Connecting great people with great companies is what we do best, and our employment opportunities span a wide variety of workstyles, skill levels, and industries around the world.
Kelly is an equal opportunity employer committed to employing a diverse workforce and providing accommodations for people with disabilities in all parts of the hiring process as required under its Employment Accommodation Policy. Kelly will work with applicants to meet accommodation needs that are made known to Kelly in advance.