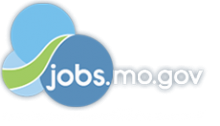 Job Information
Cargill

FSQR Chemist I

in

Kansas City

,

Missouri
Want to build a stronger, more sustainable future and cultivate your career? Join Cargill's global team of 160,000 employees who are committed to safe, responsible and sustainable ways to nourish the world. This position is in Cargill's agricultural supply chain business, where we seamlessly connect farming customers with food, feed and industry.
JOB PURPOSE AND IMPACT
As Food Safety Chemist I, you will ensure products meet or exceed customer requirements for quality and food safety. Assurance of product quality will require from you to monitor quality assurance systems including instrumentation calibration, maintenance, cross-checks, methods, procedures, raw materials, food safety, and training. Additionally, you will understand our plant processes and provide technical advice to support our production operations. We are measuring impact to customer happiness, minimization of process variation, process recoveries, waste reduction, and cost minimization.
KEY ACCOUNTABILITIES
Assure product meets compliance specifications and overall final product approval checks.

Data analysis, trend identification, troubleshooting, corrective action, and communication with regard to processing data.

Daily assessment of process quality parameters and food safety and quality systems including cross-checks, raw materials, calibration, maintenance, procedures, food safety, training, auditing & oversight of analytical testing performed in control rooms.

Training of new food safety and quality chemists, analysts, operators, technicians and personnel from other functional areas.

You will work under direct supervision and handle basic issues and problems, while referring more complex issues to higher-level staff.

Other duties as assigned
MINIMUM QUALIFICATIONS
• Bachelor's degree in a related field or equivalent experience
• Microsoft Office Suite experience.
• Able and willing to lift up to 50lbs.
• Able and willing to sit and stand for extended periods of time.
• Able and willing to withstand outdoor weather for short periods of time.
PREFERRED QUALIFICATIONS
• SAP experience
• LIMS (Laboratory information management systems) and laboratory experience
SUCCES FACTORS / ABILITES
• Ability to adapt and learn in a changing work environment
• Ability to anticipate, recognize, and seek process and laboratory problems, implement improvements based on the findings
• Excellent communication and presentation skills both verbal and written
• Strong analytical skills to evaluate change factors and formulate independent decisions
• Ability to work in a fast pace environment
• Time management and organization skills
Relocation assistance will not be provided for this position
Equal Opportunity Employer, including Disability/Vet.
At Cargill, everyone matters and everyone counts. Cargill is committed to creating and sustaining an inclusive and diverse work environment where all employees are treated with dignity and respect. As such and in alignment with our Guiding Principles, Cargill's long-standing equal employment opportunity policy prohibits discrimination and harassment against any employee or applicant based on race, ethnicity, color, religion, national origin, ancestry, sex, gender, gender identity, gender expression, sexual orientation, age, disability, pregnancy, genetic information, marital status, family status, citizenship status, veteran status, military status, union affiliation, or any other status protected by law.
Cargill also complies with all applicable national and local laws and regulations pertaining to non-discrimination and employment.
Notice to Recruiters and Staffing Agencies: Cargill, Inc. and subsidiaries ("Cargill") have an internal recruiting department. Please review this notice.
US Employment Resources: Equal Opportunity Employer, including Disability/Vet.