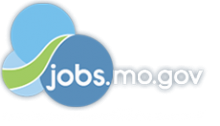 Job Information
Accenture

Federal - Government Data Protection Specialist

in

Kansas City

,

Missouri
Organization: Accenture Federal Services
Location: Remote
We are:
Accenture Federal Services, a wholly owned subsidiary of Accenture LLP, is a U.S. company with offices in Arlington, VA, San Antonio, TX, and St. Louis, MO. Accenture's federal business has served every cabinet-level department and 30 of the largest federal organizations. Accenture Federal Services transforms bold ideas into breakthrough outcomes for clients at defense, intelligence, public safety, civilian and military health organizations.
We believe that great outcomes are everything. It's what drives us to turn bold ideas into breakthrough solutions. By combining digital technologies with what works across the world's leading businesses, we use agile approaches to help clients solve their toughest problems fast—the first time. So, you can deliver what matters most.
Count on us to help you embrace new ways of working, building for change and put customers at the core. A wholly owned subsidiary of Accenture, we bring over 30 years of experience serving the federal government, including every cabinet-level department. Our 9,000 dedicated colleagues and change makers work with our clients at the heart of the nation's priorities in defense, intel, public safety, health and civilian to help you make a difference for the people you employ, serve and protect.
You are:
A Data Protection Specialist who can support and strengthen the Client Data Protection (CDP) program. In this role you will be responsible for leading the sustainment/operationalization of the CDP Contracts Operations Program, to include the coordination and completion of Program Security Plans (PSPs) and providing training on client and project specific requirements as they are related to the PSP control implementation. The CCOP Lead will work with a cross-functional team of technical and non-technical key stakeholders to effectively drive decision making, influence policy, and strengthen our risk profile.
The work:
Provide expert advice and training on program security best practices, established enterprise security controls, and federal government requirements for government contracts

Serve as a liaison with the program and project sponsor, customers, and other stakeholders

Mitigate and manage risk, conduct customer and stakeholder analyses, and provide oversight to a project

Expand or reorganize a business unit or operation, and advise on the development of specific improvement cost and time saving solutions and business case analyses to support transformation efforts

Contribute to the development of innovative principles and ideas

Identify and capitalize on opportunities to improve program performance, capitalize on mission achievement, and contribute to the process for improving operations and increasing process efficiency

Develop, review, and edit documentation of processes and procedures

Liaise and collaborate with other program team members, other security disciplines (industrial security, physical security, special programs security, etc.), program personnel, government security representatives, and corporate leadership to drive security discipline into daily activities

Apply advanced knowledge of quantitative and qualitative risk analysis to make timely recommendations that improve security performance through changes to strategy, process, and management practices
Here's what you need:
U.S. Citizenship required

2 years work experience handling information within the Intelligence Community (IC), DoD and/or Federal Government

Knowledge in applying the requirements of the National Information Security Program (NISP), ICD 503, NIST SP 800 series to programs

Ability to create and deliver training both virtually and in person
Bonus points if you have:
Bachelor's Degree in Information Technology, Information Security, Business or Risk Management

Experience in Government Contracting within the IC

Experience with SharePoint and/or ServiceNow at the administrative level

Experience working across multiple areas of expertise that span across other functional communities and provide leadership and mentoring to other colleagues

Ability to learn quickly and demonstrated ability to work independently and as part of a high-performance team

Demonstrated strong verbal and written communication skills

Excellent leadership, teamwork and collaboration skills with the ability to be effectively either remotely or on site as the mission requires

Demonstrated analytical and problem-solving skills to solve complex and adaptive problems

Ability to plan, organize, and prioritize assignments, and meet critical and established deadlines
Important Information
An active security clearance or the ability to obtain one may be required for this role.
Candidates who are currently employed by a client of Accenture or an affiliated Accenture business may not be eligible for consideration.
Applicants for employment in the US must have work authorization that does not now or in the future require sponsorship of a visa for employment authorization in the United States and with Accenture (i.e., H1-B visa, F-1 visa (OPT), TN visa or any other non-immigrant status).
Accenture is a Federal Contractor and an EEO and Affirmative Action Employer of Females/Minorities/Veterans/Individuals with Disabilities.
Equal Employment Opportunity
All employment decisions shall be made without regard to age, race, creed, color, religion, sex, national origin, ancestry, disability status, veteran status, sexual orientation, gender identity or expression, genetic information, marital status, citizenship status or any other basis as protected by federal, state, or local law.
Job candidates will not be obligated to disclose sealed or expunged records of conviction or arrest as part of the hiring process.
Accenture is committed to providing veteran employment opportunities to our service men and women.