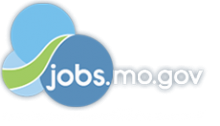 Job Information
Honeywell

Engineering Support - Materials Engineering

in

Kansas City

,

Missouri
The future is what you make it.
When you join Honeywell, you become a member of our global team of thinkers, innovators, dreamers, and doers who make the things that make the future. Working at Honeywell isn't just about developing cool things. That's why all of our employees enjoy access to dynamic career opportunities across different fields and industries.
Are you ready to help us make the future?
Honeywell's Federal Manufacturing & Technologies business manages the U. S. Department of Energy's Kansas City National Security Campus in Missouri and New Mexico, manufacturing sophisticated mechanical, electronic, and engineered-material components for our nation's defense system. Honeywell is on the leading edge of supplying engineering and manufacturing expertise for our nation's defense and national security. Visit kcnsc.doe.gov for more information about working for Honeywell at the Kansas City National Security Campus.
This position will be located in Kansas City, MO
JOB DUTIES:
We are seeking an Engineering Support Specialist (SES) to provide daily support for the business operations of the Materials Engineering team. The SES will perform a variety of moderately complex engineering support assignments requiring knowledge of manufacturing, business, and project management processes. The SES will be part of a larger Project Support team, working closely with technical staff to generate and maintain material specifications, purchase laboratory supplies, respond to requests for changes to materials in ERP, track work orders, update work instructions, routings management, etc. The successful candidate will have both a strong customer service focus and the ability to communicate effectively with individuals with both extensive and limited knowledge of materials science.
Duties:
Use standard software (Solumina, ERP, Feith, etc.) to create, modify, and track materials-related tasks (e.g., work orders, test results, non-conformances, new items, specifications, etc.)

Support release of material specifications. Work closely with technical experts to revise material specifications, submit necessary documentation, monitor approvals, and track documents within the system

Complete purchasing and procurement activities for supplies and low value capital equipment.

Maintain and update departmental documents including laboratory test methods, departmental administrative procedures, job hazard analyses, and other procedural manuals, instructions, or aids

Perform inventory for capital equipment, chemicals, computer systems, and calibration equipment as required

Review and revise related manufacturing, process or inspection documents

Ability to work with minimal supervision or engineering oversight on a moderate level of engineering support tasks

Assist managers, scientists, engineers, and technologists with other work as required

You Must Have:

US citizenship in order to obtain US Dept. of Energy "Q" level security clearance

Associate's degree or equivalent combination of education (one year relevant experience for each year of education)

Three (3) or more years of experience in an engineering related role or administrative/technical support role such as: manufacturing, procurement, configuration management, financial reporting, product testing procedures, and data entry
We Value:
Bachelor's degree in Business Management, Communications, Engineering Technology, or similar

Two (2) or more years of experience working with and utilizing business planning systems such as ERP, NMES, Solumina, or similar in an engineering or manufacturing environment

Two (2) or more years applied experience using Microsoft Excel to gather, manage, and interpret technical and/or production data. Proficient in Microsoft Suite applications

Ability to plan and organize, demonstrate excellent time management and support several projects at once

The successful candidate must demonstrate intermediate decision making, organization & problem solving

Ability to lead quality and improvement projects

Ability to work effectively in a team environment and to influence others to accomplish complex tasks

Ability to evaluate situations, determine corrective measures, plan and lead other employees and suppliers to execute plans to meet customer deliverables

Excellent written and oral communication skills

Note: Candidates who present greater or lesser experience credentials may apply and may be considered for higher or lower level positions if business conditions and requirements warrant
Honeywell is an equal opportunity employer. Qualified applicants will be considered without regard to age, race, creed, color, national origin, ancestry, marital status, affectional or sexual orientation, gender identity or expression, disability, nationality, sex, religion, or veteran status.