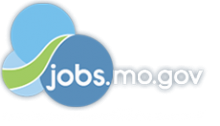 Federal Reserve Bank

Data Scientist

in

Kansas City

,

Missouri
Job Summary:
Responsible for processing, cleaning, and analyzing large volumes of data to assist with addressing business line problems or the completion of research initiatives. Applies knowledge of statistics, machine learning, programming, and/or data modeling to discover information, recognize patterns and trends, and address business or research questions through data visualization. Supports technology initiatives managed by the Federal Reserve Bank of Kansas City, including projects delegated from the U.S. Treasury.
Key Activities:
Processes, cleans, and analyzes data from a variety of sources.

Cleans and models data to meet business needs and requirements.

Analyzes data to discover information, business value, patterns and trends in support of program decision making.

Applies data science approach to business problems, including data mining, machine learning, predictive modeling, and/or statistical analysis using appropriate techniques or technologies.

Effectively communicates results of analyses and makes recommendations to improve the business.

Develops reports, analyses, and recommendations as directed, leveraging interactive data visualization business intelligence products.

Investigates new software/hardware technologies for use in data science applications.

Collaborates, communicates, and educates other staff to improve general understanding of data science approaches.

Receives direct supervision for all activities.

Trains and Coaches/Mentors less experienced Data Scientists or other analytics staff.
Qualifications:
Bachelor's degree in a technology related field (Computer Science preferred) and 2 years of related experience.

Broad but shallow competency in technical skills related to computing (operating systems, databases, networking, high performance computing, and related).

Competent in at least one programming language common in data science.
United States citizenship or lawful permanent resident alien status with at least three or more years of United States residency from the date of legal entry to the United States is required for this position.
/Follow us on LinkedIn, Twitter, and our YouTube channel - Kansas City Fed./
//
/The Federal Reserve Bank of Kansas City is an equal opportunity employer. As such, the Bank recruits, hires, trains, and promotes individuals without regard to race, color, religion, sex, national origin, age, disability and/or sexual orientation./
Organization: *Federal Reserve Bank of Kansas City
Title: Data Scientist
Location: MO-Kansas City
Requisition ID: 259240