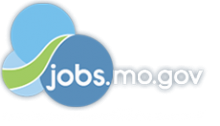 Job Information
YMCA of Greater Kansas City

Dance Instructor (Ballet, Tap, Jazz, Hip Hop, Creative Movement, Preschool Ballet, Modern)

in

Kansas City

,

Missouri
Under the supervision and direction of the Healthy Living Coordinator in accordance with the mission, character development and values of the YMCA, the Dance Instructor conducts group dance classes with warm up and cool-down for each class. The Instructor is also responsible for informing and serving YMCA members and volunteers in a premier fashion. He or she is expected to emphasize member service, character development, the mission statement and to work with membership retention and promotion.
Contribute to the overall YMCA mission of healthy living, youth development and social responsibility.

Plan and lead dance classes, such as Ballroom, Samba, etc.

Set up equipment and store securely after class.

Maintain the cleanliness of the wellness area.

Keep track of participants and note when there is a new participant in class or when a regular participant has dropped out.

Check instructor book or board weekly to keep current with announcements and information from the Health and Wellness Director.

Be a team player with all other staff.

Maintain safety in all classes by following YMCA guidelines.

Keep knowledgeable in the areas of CPR, First Aid, choreography, etc. through required YMCA trainings.

Notify appropriate staff of any unsafe conditions, needed repairs, complaints, accident, or injuries immediately.

Use microphone in class, if available.

Must participate in special events.

Participate in fundraising activities.

Other duties as assigned by supervisor

18 years of age.

Current First Aid and CPR.

Perform and pass demonstration for Health and Wellness Director.

Minimum one year experience in this or a related field.

Able to relate to people on all levels in a friendly and consistent manner.

Able to reflect a positive attitude.
Req No: 2019-4668
Mid: USD $15.77/Yr.
Position Hours: part-time
External Company Name: YMCA of Greater Kansas City
External Company URL: http://www.kansascityymca.org/
Street: 3800 E Linwood Boulevard