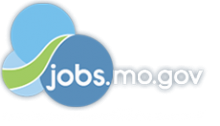 Job Information
Children's Mercy Kansas City

Clinical Trial Coverage Analyst

in

Kansas City

,

Missouri
Thanks for your interest in Children's Mercy!
Thank you for considering Children's Mercy! Half a million times a year, a child comes to our doors. We take care of them all, fulfilling our non-profit mission. Joining the CM team means being a part of a caring environment where people are passionate about helping children get well. Whether clinical or non-clinical, we are all here for the same reason – our patients and their families! Read more below about this position and apply if you feel this organization and job are a fit for you.
Overview
A Clinical Trials Coverage Analyst is responsible for reviewing clinical research protocols, Informed Consent Forms, Clinical Trial Agreements, and other relevant study-related documents. The Coverage Analyst determines whether proposed clinical research studies are a qualifying clinical trial as defined by the Medicare Clinical Trial Policy (NCD 310.1), while also being cognizant of Medicare/Medicaid Benefit Policies, third-party Medical Benefit Policies, relevant National Coverage Determinations (NCDs) and Local Coverage Determinations (LCDs), Code of Federal Regulations (CFRs), state laws, professional practice guidelines, claims denial reports from the Institution and, when necessary, consult with the Medicare Administrative Contractor (MAC) for the region. The Coverage Analyst will create a billing justification plan or 'coverage analysis' to reflect which medical procedures/services may be 'Routine Cost' and billable to patient insurance and which should be billed to the study sponsor. The Coverage Analyst will develop coverage analysis or billing risk analysis on investigator-initiated, industry-sponsored, and non-industry sponsored clinical trials across multiple disciplines and clinical conditions. He/she will also work directly with the study sponsor or CRO to develop/negotiate study budgets and payment terms during the initial study start-up phase as well as during the study for protocol amendments to ensure site budgets account for all changes to study plans. In addition, the Coverage Analyst develops preliminary internal study budgets to look at financial feasibility and may provide guidance to the study team or leadership based on their analysis. He/she must also ensure that all study-related costs are captured and the study budget aligns with the coverage analysis, Informed Consent Form(s), and Clinical Trial Agreement through a process of document concordance. The Coverage Analyst collaborates with Principal Investigators, project managers, study coordinators, investigational pharmacists, and other research and administrative staff to further develop coverage analysis billing plans and confirm procedural codes (CPT and HCPCS) and non-coded services (e.g. effort and supplies). The position integrates diverse elements of clinical trial management and requires creativity, teamwork, and collegiality to develop and maintain sound fiscal and related administrative systems and ensure billing compliance in a highly regulated atmosphere. This position is responsible for ensuring institutional research activity billing compliance with all applicable federal, state, and local laws, rules, regulations and policies and institutional policies and standard operating procedures.
At Children's Mercy, we are committed to ensuring that everyone feels welcomed within our walls. A successful candidate for this position will join us as we strive to create a workplace that reflects the community we serve, as well as our core values of kindness, curiosity, inclusion, team and integrity.
Responsibilities
Creates full internal budget and coverage analysis for every study regardless of funding source (e.g., industry, government or other identified funding source, or the absence of an identified funding source). Stays abreast of all the relevant billing rules and guidance. Serve as an expert resource to management with regards to research due diligence as it relates to Medicare, Medicaid, Children?s Health Insurance Program (CHIP), Medicare Clinical Trial Policy (NCD 310.1), National and Local Coverage Determinations (NCDs LCDs), Code of Federal Regulations (CFRs), state laws, and professional practice guidelines. Coordinates with study teams and with appropriate ancillary/support units on pricing to create budgets. Knowledge of clinical research, study design, medical terminology, and coding (e.g. CPT, HCPCS, ICD-10). Knowledge of regulatory, financial and administrative requirements of billing for clinical trials. Ability to rapidly research online resources for information supporting proposals (e.g. CMS, ClinicalTrials.gov, NIH, etc.) and to access scientific literature/journals (e.g. NCBI, PubMed, UpToDate, Lexicomp, etc.), and the ability to learn new systems with ease. Ability to research and interpret information from multiple professional practice guidelines (e.g. AAP, NCCN, AHRQ, etc.) to abstract salient information related to services provided on a clinical trial and communicate findings to study team.

Ensure the research billing department is utilizing the billing grid appropriately resulting in appropriate invoicing. Provide guidance to them to identify, analyze and resolve issues related to research billing and to resolve claims requiring edits, claims submitted in error or returned claims. Prepare and submit reports regarding research billing compliance.

Review amendments to either the contract or the protocol for language that will impact the budget, coverage analysis or billing plan and revise appropriately. Assists with budget negotiations for the Industry sponsored contracts. Perform a review provide comments regarding draft Informed Consent Form (ICF), pertaining to cost language.

Completes other related duties training as assigned in order to meet the goals of the department and institution. Identifies and communicates funding gaps on a study to appropriate leadership in a timely manner.
Qualifications
Bachelor's Degree or 3-5 years experience

RN LIC KS Licensed RN - Kansas if RN and Preferred

RN LIC MO Licensed RN - MO If RN or Preferred

PHARM LIC KS Licensed Pharmacist - KS if Pharmacist and Preferred

PHARM LIC MO Licensed Pharmacist - MO if Pharmacist Preferred
Starting Pay
Our pay ranges are market competitive. The pay range for this job begins at $25.71, but your offer will be determined based on your education and experience.
EEO Employer/Disabled/Vet
Children's Mercy hires individuals based on their job skills, expertise and ability to maintain professional relationships with fellow employees, patients, parents and visitors. A personal interview, formal education and training, previous work experience, references and a criminal background investigation all are factors used to select the best candidates. The hospital does not discriminate against prospective or current employees based on the race, color, religion, sex, national origin, age, disability, creed, genetic information, sexual orientation, gender identity or expression, ancestry or veteran status. A drug screen will be performed upon hire. Children's Mercy is smoke and tobacco free.
Our commitment to Diversity & Inclusion
CM is committed to creating a diverse and inclusive workforce. Our patients and families come from all walks of life, and so do we. We know that our greatest strengths come from the people who make up our team so we hire great people from a wide variety of backgrounds, not just because it's the right thing to do, but because it makes our hospital stronger and our patient care more compassionate.
If you share our values and our enthusiasm for service, you will find a home at CM. In recruiting for our team, we welcome the unique contributions that you can bring, including education, ideas, culture, ethnicity, race, sex, sexual orientation, gender identity and expression, national origin, age, languages spoken, veteran status, color, religion, disability and beliefs.
Need help finding the right job?
We can recommend jobs specifically for you!Learn about Children's Mercy Benefits (https://jobs-childrensmercykc.icims.com/connect?back=intro&findajob=1&in_iframe=1&hashed=-625978159)
Requisition ID 2021-14733
Requisition Post Information* : Posted Date 2 weeks ago (5/4/2021 10:26 AM)
Posting Category Professionals
Division RESEARCH ADMINISTRATION
Shift Day shift
Work Type Full Time 60-80
Work Days m-F
FLSA Status Exempt
Location : NameMAIN CAMPUS
Recruiter : Full Name: First Last Julie Aust