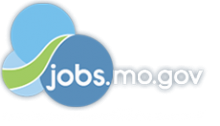 Job Information
Honeywell

Chemical Engineer III

in

Kansas City

,

Missouri
The future is what you make it!
When you join Honeywell, you become a member of our team of problem solvers, innovators, dreamers, and doers who make the things that make the future. Working at Honeywell isn't just about developing cool things. That's why all of our employees enjoy access to career opportunities across different fields and industries.
Are you ready to help us make the future?
Honeywell's Federal Manufacturing & Technologies business manages the U. S. Department of Energy's Kansas City National Security Campus in Missouri and New Mexico, manufacturing sophisticated mechanical, electronic and engineered-material components for our nation's defense system. Honeywell is on the leading edge of supplying engineering and manufacturing expertise for our nation's defense and national security. Visit kcnsc.doe.gov for more information about working for Honeywell at the Kansas City National Security Campus.
This position will be located in Kansas City, MO
Summary:
Mechanical Purchased Product Engineering is seeking a Mechanical Engineer III to be responsible for product realization of assigned machined parts, in support of a variety of mechanism or larger upper level assemblies. The engineer must be able to receive drawing requirements and coordinate with a quality engineer, buyer, upper assembly engineers, design agency engineers, and program management for the manufacturing of assigned parts at offsite suppliers. The position requires the engineer to develop mastery with drawing requirements, specialized processing, manufacturing techniques, and quality functions. The engineer will coordinate directly with suppliers to facilitate product realization, often involving travel. The engineer must be able to lead and integrate a cross functional team to support the life cycle of the product.
Duties and Responsibilities:
Ensures all assigned product drawings are complete, sufficient, and manufacturable

Ensures the planning elements are product design definitions are current and planning appropriately

Interacts with design agency, quality engineering, and suppliers to facilitate product realization and resolve manufacturability issues

Assists in the design and/or product management of new and current projects, products, programs, and components under technical guidance of higher level engineers or departmental management

Assists in the preparation of product definitions and manufacturing drawings and specifications.

Interacts with design agencies, suppliers, and internal organizations to assist in resolving design, development, production, and acceptance issues

Assists with supplier performance and improvement opportunities to ensure timely and acceptable deliveries

Evaluates and makes recommendations regarding technological advances that improve productivity and quality, reduce flowtime, and enhance operational surety

You Must Have:

US Citizenship required in order to obtain and maintain US Department of Energy Q-level security clearance

Bachelor of Science Degree in Mechanical, Chemical or Materials Engineering from an ABET accredited engineering program

Minimum four (4) years of relevant experience in mechanical engineering or related technical activities, including application of mechanical engineering principles and technology

We Value:

Polymer plastics, composites and/or rubber materials experience.

Geometric Dimensioning and Tolerancing (GD&T) skills and experience.

Advanced degree in Engineering from an ABET accredited engineering program.

Six Sigma Black Belt and/or Lean Expert Certification

Currently active Q or Top Secret security clearance

Ability to work independently.

Willingness to learn new technologies.

An open, honest, and team-oriented personality
Honeywell is an equal opportunity employer. Qualified applicants will be considered without regard to age, race, creed, color, national origin, ancestry, marital status, affectional or sexual orientation, gender identity or expression, disability, nationality, sex, religion, or veteran status.