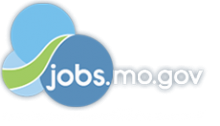 Job Information
Spartan Motors

Bill of Materials Specialist - (LS11655)

in

Kansas City

,

Missouri
Bill of Materials Specialist - (LS11655)
Job Requisition ID:
LS11655
Job Title:
Bill of Materials Specialist
Job Type:
Full-Time
Location:
Kansas City, MO
Post Date:
03/14/2019
Job Description:
SUMMARY:
Responsible for creating and maintaining Bills of Materials for Truck Body Product.
JOB RESPONSIBILITIES:
• Create Item Masters and enter data for Bills of Materials into system.
• Create and maintain Product Structure for the development of Bills of Materials.
• Review New Order Configurations for completeness and accuracy.
• Determine Material and scope of Engineering Required to support a goal of 100% off line complete.
• Review all Engineering Change Notices for completeness and the impact of Bills of Materials before implementing into the system.
• Create and maintain Logic for the Edit Tables to facilitate entry selections by Order Entry personnel at time of placing orders.
• Assist physical inventory by working with shop and office personnel to provide accuracy required in Bill of Materials.
• Create features and options to support Bills of Materials.
• Create and distribute memos on new Bills of Materials.
• Support Materials Management by determining whether product is classified as a make, buy or phantom& create Supporting Bills of Materials and Routings to support.
• Monitor product costs and report variance during new product development through estimated Bills of Materials.
• Run Pre-Production Check process & verify structure of all levels with indented inquiries
• Gather information from production group leaders regarding parts to assist in creating the bill of materials for parts and assemblies.
Spartan Motors Inc. is an Equal Opportunity Employer and all qualified applicants will receive consideration for employment without regard to race, color, religion, sex, national origin, veteran status or disability.