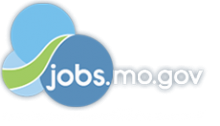 Job Information
DOCS

Sr. Clinical Trial Assistant

in

Jefferson City

,

Missouri
Sr. Clinical Trial Assistant
Ref #: 28107
Employment type: Permanent - Full-Time
Location: United States
Posted: 15-Mar-2021
Description
Who We Are:
At DOCS, we care about our people and their passion, as they are the key to our success and provide an open and friendly work environment where we empower people and provide them with opportunities to develop their long-term career. We have over 4500 employees globally working on novel therapies that deliver real impact to patients in need.
All our team members have the independence to get the job done and support from the experienced leadership team when you need it. If you want a career with a difference, DOCS is the place for you.
Major Accountabilities
Drive site activation activities for the US in collaboration with the CSM, Field Team and the Global team.

Develop for the US a detailed study start-up and site activation plan, including timelines, potential risks with planned mitigations. Drive proactive risk mitigation and effective startup scenario generation and planning through data driven analysis utilizing internal and external data sources

Drive local Full Protocol Package process by obtaining all required documentation for the country for Health Authority (HA) and/or Institutional Review Board (IRB)/Institutional Ethics Committee (IEC) submissions; Obtain global documents required for site activation from the Global Study Start-Up Lead or Equivalent

Ensures CREDI-approved ICF is used as the source for the US-Customized ICF template for the study. Reviews and negotiates the legal sections of the ICF pre-IRB submission, post IRB approval, and for all amended ICFs.

Drive EC/IRB submission/approval process, coordinates timely answers to EC/IRB questions.

Single point of contact for CTA Hub/HA submission process, ensure availability of relevant HA submission status and information.

Project drug supply needs/challenges for all US studies to prevent drug supply delays and interruptions. Oversees the planning, creation, distribution and maintenance of clinical drug supplies for all US studies. Manages all drug supply management from tracking importation, inspection, delivery to depot and entry into inventory.
DOCS is the FSP division of ICON Clinical Research. We provide global strategic resourcing and FSP services to the biopharmaceutical and medical device industries. Founded in 1997, DOCS has grown to become the premier resourcing provider for the clinical development industry.
DOCS is an equal opportunity employer - Minorities/Females/Disabled/Veterans and committed to providing a workplace free of any discrimination or harassment.
#ctajob