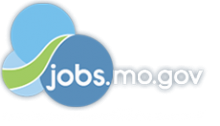 Job Information
J&J Family of Companies

Senior Medical Science Liaison – Infectious Diseases & Vaccines - Missouri, Arkansas, Mississippi, Alabama, TN, Kentucky (1 of 2

in

Jefferson City

,

Missouri
At the Janssen Pharmaceutical Companies of Johnson & Johnson, we are working to create a world without disease. Transforming lives by finding new and better ways to prevent, intercept, treat and cure disease inspires us. We bring together the best minds and pursue the most promising science.
We are Janssen. We collaborate with the world for the health of everyone in it. Learn more at www.janssen.com and follow us @JanssenGlobal. Janssen Scientific Affairs, LLC is part of the Janssen Pharmaceutical Companies.
The Senior Medical Science Liaison (MSL) functions as a subject matter expert on current Janssen Infectious Diseases products and Infectious Diseases & Vaccines pipeline research to internal business partners and external customers.
Responsibilities: The Senior Medical Science Liaison: • Is considered a scientific and clinical expert responsible for providing comprehensive, accurate, fair balanced, objective, scientifically rigorous information and appropriate product and disease state education to key opinion leaders, population health decision makers, other health care professionals and internal partners based on business needs in compliance with all policies and procedures. • Is responsible for building and maintaining external relationships with recognized experts in the therapeutic area and effectively engage these individuals in scientific exchange in accordance with company strategy at an appropriately determined cadence. • Responds to unsolicited requests for medical information from healthcare providers. • Is responsible for staying current on scientific literature and treatment landscape trends relevant to Janssen Infectious Diseases & Vaccines. • Provides high level support for company sponsored trials and aides in navigating investigator-initiated research proposals through the review process. • Strategically approaches territory management and adjusts strategy and tactics as directed. • Attends scientific conferences to gather, analyze and synthesize new scientific information relevant to the company and the external scientific community. • Executes key administrative functions, including documentation of field activities, submission of medical insights, expense report submission, and other tasks as deemed business necessary.
Qualifications
• At least MPH, PharmD, MD/DO, PhD and at least 4 years of professional experience, including experience in vaccines or of vaccine program implementation is required. • Ability to understand, apply, and comply with Standard Operating Procedures, work instructions, policies, and company Health Care Compliance/Regulatory/Legal guidelines is required. • Ability to travel up to 75% which may include overnight stays within an assigned region. • A valid U.S. driver's license and clean driving record is required. • Residency or Fellowship in Infectious Diseases or Vaccinology (or equivalent) strongly preferred. • Prior experience in clinical research and/or with analysis of clinical research data is strongly preferred. • Training and experience in infectious diseases and/or infection control in the hospital setting is preferred. • Exposure to pharmaceutical industry interactions as an employee or as a key customer is strongly preferred. • Proficiency with the utilization of windows-based computers and iOS based iPad applications, including the Microsoft Office platform (PowerPoint, Word, Outlook, Excel, OneNote) is strongly preferred. Johnson & Johnson is an Affirmative Action and Equal Opportunity Employer. All qualified applicants will receive consideration for employment without regard to race, color, religion, sex, sexual orientation, gender identity, age, national origin, or protected veteran status and will not be discriminated against on the basis of disability.
Primary Location
United States-New Jersey-Titusville-1125 Trenton Harbourton Road
Other Locations
North America-United States, North America-United States-Kentucky, North America-United States-Missouri, North America-United States-Mississippi, North America-United States-Tennessee, North America-United States-Alabama, North America-United States-Arkansas
Organization
Janssen Scientific Affairs, LLC (6120)
Job Function
R&D
Requisition ID
2105895250W