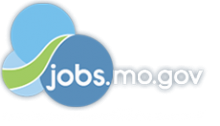 Job Information
DOCS

Senior Clinical Research Associate - Medical Device

in

Jefferson City

,

Missouri
Senior Clinical Research Associate - Medical Device
Ref #: 28047
Employment type: Permanent - Full-Time
Location: US- Remote
Description
Why join the DOCS team at ICON?
Working at ICON is more than a job, it's a calling for people who care and are passionate about improving patients' lives. At ICON, we care about our people and your passion, you are key to our success. We aim to provide an open and friendly work environment where we empower our people and provide them with opportunities to develop their long-term career.
If you are an experienced CRA and would like to work on Medical Device studies please connect with us! This opportunity is based anywhere in the US.
This position monitors progress of clinical studies at the site level to verify that the rights and well-being of subjects are protected, that the reported study data are accurate, complete, and verifiable from source documents, and that the study is conducted in accordance with protocol, standard operating procedures, ISO/GCP and other applicable regulatory requirements. Provides support in start-up, enrollment, follow up and closure of clinical trial activities.
Responsibilities:
•Source verification: Conducts a comparison of data recorded on Case Report Forms against source documents, verifies Informed Consent Forms for accuracy and completeness, reviews regulatory documents and device accountability records. Issue, investigate and resolve data discrepancies.
•Communications: Ensures clear written communication to clinical sites and project team members through monitoring reports, follow up letters, study memos, and general correspondence. Thorough documentation and proper escalation of issues is essential in all visit reports.
•Training: Ensures all site personnel are appropriately trained and prepared to conduct the clinical study in accordance with protocol and applicable regulations. Monitor and maintain site personnel list, qualification and training records.
•Site compliance: Ensures any identified non-compliance issues are addressed, clearly communicated, documented and escalated as requires through monitoring visits, analyzing study metrics, and general study data overview. Support regulatory inspection activities as required.
•Event reporting: Ensures that all reportable events are identified, clearly documented and reported per protocol and as per applicable requirements and regulations.
•Collaboration: Participates in study specific meetings, teleconferences and trainings. Collaborates with cross functional team members and study sites throughout all study phases.
•Documentation: Manages study contracts, request/collection of relevant site documentation, review and approval of subset of documents in applicable database. Performs budget negotiations.
Qualifications:
•BS/BA required
•Ability to travel approximately 70%
•Ability to independently oversee sites and handle not only monitoring responsibility but also oversee site management activities
DOCS is the FSP division of ICON Clinical Research. We provide global strategic resourcing and FSP services to the biopharmaceutical and medical device industries. Founded in 1997, DOCS has grown to become the premier resourcing provider for the clinical development industry.
DOCS is an equal opportunity employer - Minorities/Females/Disabled/Veterans and committed to providing a workplace free of any discrimination or harassment.
#CRAjob