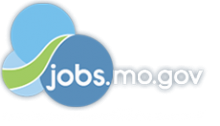 Job Information
J&J Family of Companies

Scientific Director, Human Genetics (Population Analytics)

in

Jefferson City

,

Missouri
Janssen Research & Development, L.L.C., a division of Johnson & Johnson's Family of Companies is recruiting for a Scientific Director, Human Genetics, leading the Population Analytics team. This position can be located in Spring House, PA; Raritan, NJ; Titusville, NJ; or flexible with remote location with commuting to one of our preferred sites if applicable.
At the Janssen Pharmaceutical Companies of Johnson & Johnson, what matters most is helping people live full and healthy lives. We focus on treating, curing and preventing some of the most devastating and complex diseases of our time. And we pursue the most promising science, wherever it might be found. Please visit http://www.janssenrnd.com/ for more information.
We are Janssen. Our mission drives us. Our patients inspire us. We collaborate with the world for the health of everyone in it.
Janssen Pharma R&D seeks an innovative scientific leader with expertise in creatively applying quantitative analysis to large-scale human genetics/genomics-based studies to advance our pharmaceutical and/or biomedical research, drug discovery and development.
He/she will be part of the Computational Sciences group in the Discovery Sciences organization within Janssen Parma R&D. He/she will lead the Population Analytics team which bring together researchers within and outside of Janssen with expertise in genetic epidemiology, mathematics, computer/computational science, human/population/statistical genetics, genomics etc. Their mission is to support human genetics/genomics studies ranging from targeted cohorts to longitudinal population studies that account for the role of individual variability in genes, environment and lifestyle in disease understanding and exploit the knowledge gained to facilitate drug discovery and development.
Specifically, expertise in statistical design and analysis of experiments involving integration of data generated from a variety of sensors/devices/experimental modalities will be an advantage. This includes design of studies that ensures privacy and confidentiality of data and exploiting big data analytics to real-world data captured from mobile devices, massive Omics experiments, population-based genotype/phenotypic data etc. Integration and analysis of information across sensor/experimental modalities and across space/time scales, to decipher disease causing factors such as genes, the environment and an individual's lifestyle remains an extremely challenging problem, which we expect these researchers to address.
We seek an individual with strong training and experience in applied quantitative methods and a track record of scholarship to take this leadership role. Candidates should possess outstanding communication skills as well as broad biological interests that will enable them to facilitate interactions between laboratory-based scientists in our Therapeutic Areas and Disease Area Strongholds as well as enterprise-based business leaders throughout J&J. He/she will help shape the long term vision and strategy of the group and manage the delivery of scientific analyses in support of our R&D teams and/or business groups. He/she will support therapy areas and other stakeholders from an integrative, systems-level perspective by developing and leading a successful program in scientific applications research (quality of science, staffing, and budget oversight) and advance the scientific mission of the team. He/she will perform and publish high-quality research relevant to the mission of the organization. This includes development of new research directions in the application of Big Data Analytics in support of the evolving needs of our R&D and business groups. The successful candidate will take responsibility for personnel management, including but not limited to performance appraisals and talent development plans. He/she will help recruit and retain highly qualified staff, develop capabilities of staff, and ensure that staff is competent, trained, and qualified for assigned work and ensure that staff are effectively utilized, rewarded, and motivated. He/she will effectively communicate data and results to our stakeholders within and outside of J&J and work effectively with colleagues in across J&J sectors.
Qualifications
• A M.D. and/or Ph.D. in computational sciences, natural sciences, mathematics/statistics, or medicine is required.
• A minimum of 6 or more years of post-graduate experience in the field of bioinformatics, genetic epidemiology, computational/statistical genetics with deep expertise in statistical design and analysis of experiments is required, (academic or industry)
• Strong management/leadership skills and demonstrated ability to lead a group of scientists to deliver on objectives in defined timelines is required.
• Experience with drug discovery and development practices and project support in a large pharmaceutical setting is a preferred.
• Independent, self-motivated and innovative and the ability to excel in a goal-oriented, multifaceted and fast-moving team environment is required.
• Outstanding communication, organizational and leadership skills, with a successful track record of collaborating with cross-functional scientific teams is required.
• The role will require up to 30% domestic/international travel.
• The role will be based in one of our sites in the United States.
Johnson & Johnson is an Affirmative Action and Equal Opportunity Employer. All qualified applicants will receive consideration for employment without regard to race, color, religion, sex, sexual orientation, gender identity, age, national origin, or protected veteran status and will not be discriminated against on the basis of disability.
Primary Location
United States-Pennsylvania-Spring House-
Other Locations
North America-United States, North America-United States-New Jersey-Raritan, North America-United States-New Jersey-Titusville
Organization
Janssen Research & Development, LLC. (6084)
Job Function
R&D
Requisition ID
7214181112