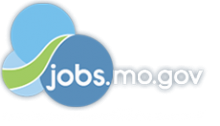 Job Information
DOCS

Global Clinical Trial Leader

in

Jefferson City

,

Missouri
Global Clinical Trial Leader
Ref #: 23546
Employment type: Permanent - Full-Time
Location: United States - Nationwide (home-based)
Description
DOCS is searching for Global Trial Leaders to oversee Oncology and Immunology trials worldwide!
Leads the cross-functional Trial Team; Tracking of Project Deliverables & Timelines using Functional
Planning tools and support. Proactively manages that trial deliverables and milestones are met.
Identifies risks and ensures mitigation and contingencies are being initiated and followed through (including management of CAPAs).
Accountable for delivery of global trials within agreed/projected life of trial budget. Ensures accurate trial budget management, updates for scope changes and reconciliation of assigned trials for both Out of Pocket (OOP) costs and FTE costs. Is responsible for overall contract management, including review & approval of external service provider (ESP) contracts, change orders and ensures services are delivered per contract.
Ensures that environmental analysis, protocol feasibility and country & site selection process is conducted within timelines. Responsible to drive the final study placement, and ensure alignment with and communication to the involved stakeholders, including TA and RTAEs.
Develop the trial ESP strategy for his/her assigned trial in line with the overall program ESP strategy.
Is accountable for oversight of all external service providers used for the trial for both in house and outsourced studies. Is responsible to ensure selection, and set up, including scope of work (SOW) and specifications are in line with protocol requirements, budget and timelines.
Ensures Trial is operationalized in compliance with global health authority regulations and guidelines and internal operating procedures and processes.
Participates in preparation for, and conduct of, Health Authority inspections and internal QA audits.
Ensures that the Trial Team operates in a constant state of inspection-readiness.
Collaborate with Quality Management & Compliance liaisons to ensure quality oversight of assigned trial utilizing the available tools.
Ensures Trial Team members have received the appropriate trial-specific training.
Profile:
BS degree or equivalent required, preferably in Life Sciences (e.g., Biology, Chemistry, Biochemistry,Nursing, Pharmacy)
Minimum of 8-10 years clinical trial management experience in the pharmaceutical industry or CRO.
Willingness and ability to travel internationally approximately 20% annually
Requires clinical research operational knowledge, project planning/management, communication and presentation skills.
Must have the ability to manage all aspects of execution of a clinical trial.
Experience managing or leading global or regional teams in a virtual environment is required. Strong expertise in vendor management required.
Excellent computer skills
Oncology or Immunology experience preferred.
DOCS is the FSP division of ICON Clinical Research. We provide global strategic resourcing and FSP services to the biopharmaceutical and medical device industries. Founded in 1997, DOCS has grown to become the premier resourcing provider for the clinical development industry.
DOCS is an equal opportunity employer - Minorities/Females/Disabled/Veterans and committed to providing a workplace free of any discrimination or harassment.
#PMjob #GTMjob