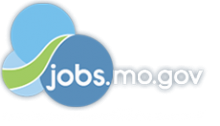 Job Information
Pearson

Enrollment Management Assistant

in

Jefferson City

,

Missouri
Enrollment Management Assistant - ( 2104746 )
Description
Company Summary:
At Pearson, we're committed to a world that's always learning and to our talented team who makes it all possible. From bringing lectures vividly to life to turning textbooks into laptop lessons, we are always re-examining the way people learn best, whether it's one child in our own backyard or an education community across the globe. We are bold thinkers and standout innovators who motivate each other to explore new frontiers in an environment that supports and inspires us to always be better. By pushing the boundaries of technology—and each other to surpass these boundaries—we create seeds of learning that become the catalyst for the world's innovations, personal and global, large and small.
Pearson's Online & Blended Learning K-12 group provides high-quality, highly accountable online education solutions to schools, school districts and students in grades K-12. It serves families and schools with a variety of digital learning and online school solutions including Connections Academy, International Connections Academy, and Pearson Connexus. In 2017, it will deliver online learning to over 400,000 students in the U.S. and 48 countries. The group, formerly known as Connections Education, is based in Columbia, Maryland and has been named a "Top Workplace" by the Baltimore Sun for three consecutive years and a "Best Place to Work" by Baltimore magazine. Recognized for its outstanding curriculum, high-quality teachers and leadership, Pearson Online & Blended Learning is committed to expanding quality education through technology, and helping students achieve both academic and personal success.
Department Summary:
Enrollment Experience Group
The Enrollment Experience group's primary purpose is to provide the best possible experience for families enrolling in Connections Academy schools. We are accountable for expediting enrollments and driving customer satisfaction of families, students, and partner schools. We provide:
Lead follow-up and nurturing

Dedicated contact center enrollment support for students and families in the enrollment process through phone, chat, and written communication

Outreach to families during the process

Senior-level relationship management support to partner schools for enrollment and academic placement, including collaboration on enrollment strategy
Position Summary:
The Document Verification Specialist's primary responsibilities are to assist the Enrollment Processing Team by accurately and efficiently reviewing student enrollment and academic documentation. The Specialist communicates with families regarding missing or incomplete documentation and data and answers parent inquiries. Other responsibilities include the maintenance of enrollment data and assisting with the saving, uploading, and scanning of enrollment documentation as needed. This position is integral to the success of the Enrollment Processing Team. A successful candidate will remain current on regulations and requirements for all states in addition to state and federal guidelines related to student data and school-specific deadlines. The Enrollment Experience Department is the critical first connection between Connections Academy and our families, and it is essential that the Document Verification Specialist, as a member of the Enrollment Processing Team, provide the necessary level of support to meet our goals. This position will work in the PCx instance of the Enrollment System.
Primary Responsibilities:
Accurate processing of enrollment documentation including proof of age, proof of residency, and immunization records within 24 business hours of receipt;

Review academic documentation including report cards, unofficial transcripts, state test scores, and home school documents for compliance and completeness within 24 business hours of receipt;;

Review special education documentation including Individualized Education Plans (IEP),evaluation reports, and 504 Plans for compliance and completeness; Review gifted documentation including gifted evaluations, Gifted Individualized Education Plans (GIEP), and testing results for compliance and completeness;

Communicate with families who have submitted invalid or incomplete documentation through phone and email correspondence;

Contact families who have been identified as needing additional support or documentation;

Assist with naming, saving, and uploading of enrollment and academic documents as needed;

Assist the Enrollment Processing Team in record maintenance, as needed; Develop an understanding of the enrollment document upload process in order to communicate when issues occur;

Clearly communicate additional enrollment and placement tasks that are needed in order to progress through the process in verbal and written form;

Demonstrate an understanding of the enrollment and course placement process and how the Specialist role impacts the workflow of other positions;

Maintain accuracy of student records/data in accordance with all regulatory requirements;

Demonstrate a general understanding of Connections Academy's special education program, Individual Education Programs (IEPs), and processes for supplying related services to students;

Coordinate with the Enrollment Team to assist with counseling calls made to prospective families;

Remain up-to-date with changes in policies and requirements, and communicate these changes to families when applicable;

Work with site-based staff (e.g., School Administrative Assistants, Special Education Directors, and School Counselors) to coordinate data collection and key enrollment processes;

Maintain accuracy of student records/data in accordance with all regulatory requirements; and

Other duties as assigned
Pearson Online & Blended Learning is focused on providing a flexible work environment to its employees, including the ability to work from home on a regular basis in most positions. We believe that flexibility in work/life balance is a critical part of our culture and employee satisfaction, and we are proud to provide to our employees the ability to work from anywhere, anytime. In exchange, we require that employees have the appropriate means to work remotely, including adherence to our work at home policies regarding home office setup, including but not limited to privacy of records, technology standards, equipment standards and expectations.
The position is open to applicants in any state, and hourly rates, while generally $17.30 may vary depending on a location's minimum wage. The anticipated starting hourly wage for Colorado-based individuals expressing interest in this position is still $17.30. This position is not eligible to participate in an incentive program.
Benefits available to eligible employees can be seen at: https://pearsonbenefitsus.com/Pearson is an Equal Opportunity and Affirmative Action Employer and a member of E-Verify. All qualified applicants, including minorities, women, protected veterans, and individuals with disabilities are encouraged to apply.
Qualifications
Requirements:
Associates or Bachelor Degree preferred

Prior Enrollment Processing experience preferred

Prior school enrollment/registration experience is a plus

Prior education experience is a plus

Excellent Computer Skills

Excellent customer service skills a plus
Capabilities:
Excellent data analysis skills.

Knowledge of online student information systems a plus.

Excellent customer service skills a plus.
Behaviors:
Ability to pay close attention to detail is essential

Flexibility and the ability to work in a fast-paced work environment.

Willingness to adapt to consistent change
Primary Location : US-RE-Remote
Work Locations :
US-Remote
Remote
Job : Customer Service
Organization : North America Connections
Employee Status : Regular Employee
Job Type : Standard
Job Level : Individual Contributor
Shift : Day Job
Job Posting : Apr 9, 2021
Job Unposting : Ongoing
Schedule: : Full-time Regular
Req ID: 2104746