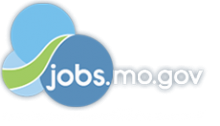 Job Information
Randstad

Clinical Research Coordinator

in

Jefferson City

,

Missouri
Clinical Research Coordinator
job details:
location:Jefferson City, MO

salary:$34 - $36.50 per hour

date posted:Tuesday, February 23, 2021

experience:1 Years

job type:Contract

industry:Professional, Scientific, and Technical Services

reference:35397
job description
Clinical Research Coordinator
job summary:
Summary: Perform a variety of clinical procedures to collect, record, report and interpret data on patients enrolled and/or seeking enrollment in clinical studies according to the protocol, standard operating procedures (SOPs), and Good Clinical Practice (GCP). Assist with daily workload planning.
location: Jefferson City, Missouri
job type: Contract
salary: $34.00 - 36.50 per hour
work hours: 9 to 5
education: High School
responsibilities:
Provide clinical research support to investigators to prepare for and execute assigned research studies, including: Review study protocols, Case Report Forms (CRFs), other study-specific documents, and electronic data capture systems used to record clinical research data

Attend all relevant study meetings; Collect and submit regulatory/ethics documentation as required by the FDA and other regulatory bodies governing the conduct of clinical research

Recruit and screen patients for clinical trials and maintain subject screening logs

Orient research subjects to the study, including the purpose of the study, procedures, and protocol issues such as timelines for visits

Design and maintain source documentation based on protocol requirements; Schedule and execute study visits and perform study procedures

Collect, record and maintain research subject study data according to study protocol and SOPs, preserving quality control for content, accuracy and completeness

Handle lab testing and analysis, including preparation of specimen collection tubes and lab logistics

Monitor subject safety and report adverse reactions to appropriate medical personnel

Correspond with research subjects and troubleshoot study-related questions or issues

Participate in huddles to confirm daily study tasks are assigned to team members and are executed to the expected standards

Assist with study data quality checking and query resolution.

Perform a variety of complex clinical research procedures including but not limited to ECG, sample collection, spirometry, vital signs, dose verification, cannulation and cardiac telemetry monitoring.

Record, report and interpret study findings appropriately to develop a study-specific database.

Assist investigator in verifying that research study objectives are met on time, within budget and according to applicable protocol requirements, clinical research regulations and quality standards.

Provide training to new investigator site staff members on study-specific topics and requirements.

Assist in maintaining adherence to investigator site staff training requirements by auditing and maintaining training records.

Prepare for and attend study monitoring visits, study audits, and regulatory inspections with clinical research regulatory agencies.

Assist research site with coverage planning related to staffing and scheduling for research projects.
qualifications:
High school diploma (A BS would be a plus) or educational equivalent and relevant work experience in a clinical environment or medical setting; or equivalent combination of education, training and experience Applicable certifications and licenses as required by the company, country, state, and/or other regulatory bodies.

Knowledge of clinical trials In-depth knowledge of departmental, protocol and study-specific operating procedures, consent forms, and study schedules

Knowledge of medical terminology

Skilled in using MS Windows and Office applications such as Access, Outlook, Excel, and Word Excellent interpersonal skills

Ability to pay close attention to detail

Ability to establish and maintain effective working relationships with coworkers, managers and clients
skills: CSR
Equal Opportunity Employer: Race, Color, Religion, Sex, Sexual Orientation, Gender Identity, National Origin, Age, Genetic Information, Disability, Protected Veteran Status, or any other legally protected group status.