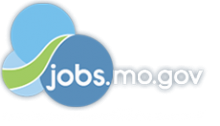 Job Information
Leonardo DRS, Inc.

Welding Specialist

in

High Ridge

,

Missouri
Welding Specialist
Company Profile
Leonardo DRSis a leading supplier of integrated products, services and support to military forces, intelligence agencies and prime contractors worldwide. Focused on defense technology, we develop, manufacture and support a broad range of systems for mission critical and military sustainment requirements, as well as homeland security.
Headquartered in Arlington, VA, the Company is a wholly owned subsidiary of Leonardo S.p.A. which employs more than 45,000 people worldwide. We offer a competitive compensation package and a business culture which rewards performance. Leonardo DRS is committed to being an employer of choice of a highly qualified, diverse, effective and productive workforce.
Company Overview
DRS Marlo Coilmanufactures robust heat transfer, refrigeration, and air handling equipment for industrial, commercial, utility and marine markets. Our custom engineered heat transfer solutions are used in a variety of configurations to cool, heat, and dehumidify air streams for process and building comfort. We pride ourselves on having equipment on most surface combatant ships and submarines in the U.S. Navy fleet. Additionally, DRS Marlo Coil is positioned for significant growth in the Industrial/Commercial markets.
For more information on Leonardo DRS, please visit www.leonardodrs.com, and for more information on our Commercial/Industrial business, please visit: www.marlocoil.com.
Job Location: High Ridge, MO
Job Summary
We are seeking experienced full-time Welders to join our team. The successful candidates will have a high attention to detail, be self-driven and seek out continous improvement in themselves and in their work.
Job Responsibilities
Responsible and accountable for producing quality work to prescribed standards, with a focus on continuous improvement to meet customer commitments on schedule and within budget

Follow written work instructions must maintain a safe work environment by adhering to all safety procedures including those which govern the handling of materials, chemicals, tools, and equipment (WHMIS)

Properly use required PPE

May participate in LEAN Events, "Six S" activities, action teams etc

Support, communicate, reinforce and defend the mission, values and culture of the organization

Understand requirements, possess appropriate skills, and perform various welding processes in some positions on products of specific metal types

Weld with an acceptable degree of proficiency, experience and knowledge, and meet various codes and specifications including AWS and ASME

Know, qualify and perform the following: TIG and MIG: carbon steels, alumininum and stainless.

Perform material preparation, open set-up and fit to meet process requirements proficiently in MIG and TIG

Read blueprints, weld symbols and NDE symbols and interpret acceptance criteria

Coordinate communication regarding production processes with other departments such as Engineering, Purchasing, Manufacturing Engineering, Quality, and Sales

Accurately perform visual inspection of weldments to confirm compliance to various codes and standards

Perform daily and weekly maintenance on all equipment

Share technical requirements, techniques, safety information, etc with peers
Qualifications
Trade School or on the job experience and training

NAVSEA knowledge is a plus.