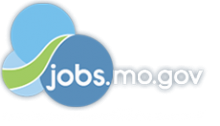 Job Information
Cardinal Health

Sr. Engineering Technician (Research & Development)

in

Hazelwood

,

Missouri
What R & D Engineering contributes to Cardinal Health
Research and Development Engineering is responsible for developing and implementing new products through adherence to established design control processes and good engineering and documentation practices.
Qualifications
High School/GED minimum; Associate/Bachelor degree preferred (technical degree in functional area)
4-6+ years applicable experience preferred
Proficient in Microsoft office preferred
What is expected of you and others at this level
Applies knowledge and company policies to complete a variety of tasks
Demonstrates a working knowledge of jobs outside area of responsibility
maintains appropriate licenses, training and certifications
Works on assignments that are moderately difficult requiring judgment in resolving issues
May assist in recommendation of processes on new assignments
Adheres to all quality guidelines
Works with limited supervision. Work occasionally involves review of output by work lead or supervisor
May provide general guidance or technical assistance to less experienced team members
Accountabilities
Product Testing
Under general supervision, follows testing protocols, selects appropriate test fixtures and set-ups.
Assists in test method development.
Protocol/Report Writing I Data Statistical Analysis
Writes protocols appropriate to the project.
Chooses appropriate test methods and statistical tools for project.
Writes reports including data, analysis, and observations from testing performed according to protocol.
Performs statistical analysis using MiniTab (or equivalent statistical software).
Selects statistical tools to perform analysis.
Capable of running multiple tools to characterize the data set based on the objective of the testing.
Laboratory Management
May maintain calibration, maintenance, and repair of equipment.
Schedules equipment use in the lab.
Maintains stability testing schedules for the real time and ambient test articles.
Time Management & Prioritization Skills
Develops a schedule for a small scale MOB or narrowly defined derivative project with the aid of cross functional team.
Effectively copes with change and ambiguity as business needs change demonstrating flexibility while ensuring compliance.
Able to multi-task in an environment of competing priorities. When conflicts arise, reaches out to management with alternate plans and options.
Communicates in a timely manner with team members and management on project schedules, action items, areas of risk, sets backs and next steps.
Organizational Relationship/Scope:
The position reports directly to the Group Leader or Manager of the group. However, on a day-to-day basis, this position will work with and at the direction of the group's engineers. This individual will also work with Cardinal Health personnel at other sites as well as with external personnel.
Your safety is our top priority. We regularly consult with medical professionals on best practices in COVID-19 prevention to protect our employees. We train our employees on these best practices and regularly clean our sites in accordance with CDC guidelines. Please note: All individuals entering our facilities are required to complete a self-health check, wear a mask and follow all posted guidelines.
Cardinal Health is an Equal Opportunity/Affirmative Action employer. All qualified applicants will receive consideration for employment without regard to race, religion, color, national origin, ancestry, age, physical or mental disability, sex, sexual orientation, gender identity/expression, pregnancy, veteran status, marital status, creed, status with regard to public assistance, genetic status or any other status protected by federal, state or local law.
To read and review this privacy notice click here (https://www.cardinalhealth.com/content/dam/corp/email/documents/corp/cardinal-health-online-application-privacy-policy.pdf)
Cardinal Health is an Equal Opportunity/Affirmative Action employer. All qualified applicants will receive consideration for employment without regard to race, color, religion, sex, sexual orientation, gender identity, national origin, disability, or protected veteran status.