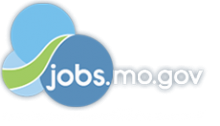 Job Information
Boehringer Ingelheim

Senior Scientist, Clinical

in

FULTON

,

Missouri
Boehringer Ingelheim is an equal opportunity global employer who takes pride in maintaining a diverse and inclusive culture. We embrace diversity of perspectives and strive for an inclusive environment which benefits our employees, patients and communities.
Description:
Responsible for the safety and efficacy in the target species for new animal pharmaceutical research and development projects, line extensions and maintaining existing licensed products. Provides clinical study design and implementation including resource and budget planning from protocol to execution and to final study report for submission to regulatory agencies for animal pharmaceutical projects in both lab and field conditions. Fulfills a role as a subject matter expert in representing his/her function (e.g. on development teams, regulatory authority meetings and key Opinion Leaders). Acts as the Clinical Representative as assigned for all stages of product development. Presents clinical content to regulatory authorities as required and ensures compliance with all applicable regulatory and animal welfare principles. The incumbent may lead a Clinical Team as Clinical Leader and is responsible for development and implementation of the clinical strategy. The Clinical Leader serves as the representative on the Core Team.
As an employee of Boehringer Ingelheim, you will actively contribute to the discovery, development and delivery of our products to our patients and customers. Our global presence provides opportunity for all employees to collaborate internationally, offering visibility and opportunity to directly contribute to the companies' success. We realize that our strength and competitive advantage lie with our people. We support our employees in a number of ways to foster a healthy working environment, meaningful work, diversity and inclusion, mobility, networking and work-life balance. Our competitive compensation and benefit programs reflect Boehringer Ingelheim's high regard for our employees.
Duties &Responsibilities:
Independentlyinitiates and coordinates strategic scientific experiments with a predefinedgoal including developing new methodologies, protocols and/or test proceduresthat contribute to innovation and core group/research goals and reflect expertknowledge.

Responsible foroverall study design, execution, and reporting to achieve project milestones.

Designs clinicalstudies to earn label claims and new product licenses/marketing authorizationsconsistent with the TPP and in compliance with global regulatory guidance andcorporate standards for data integrity and animal welfare.

May direct andoversee experimental study design and data analysis/results of junior-level scientists.

Demonstratesexpertise in a specific project-relevant area or technology.

May provide guidanceand expertise to advance specific projects or evaluate and propose newtechnologies and concepts in support of multiple projects.

Keeps abreast ofrelevant literature. Develops visibility outside of functional area andeffectively interacts scientifically with Key Opinion Leaders in relevantfields of research.

Publishes researchin peer reviewed journals and presents data at national/international meetingsas requested.

Skillfullycollaborate across functions (internal and external stakeholders) to assureclinical plans and activities for project teams are delivered efficiently,while supporting continuous improvement in quality including, speed and value ofprocesses supporting studies including protocol and forms, test articleavailability & suitability, monitoring effectiveness, statistical analysis,study event tracking, compliance, and excellent reporting.

Develops andleverages external providers, academia and Contract Research Organizations asnecessary.

Mentor, coach andtrain colleagues, especially research associates/monitors, on best practicesfor study execution with flawless speed and compliance, professional &collaborative team member behaviors, accountability, and alignment withinPharma Clinical and with all stakeholders.

Assumesresponsibility for direct reports, if assigned and as needed, includingrecruiting, managing, mentoring and developing scientific staff.

Provide technicalcontent (safety and efficacy data) for local and international regulatorysubmissions and/or leads clinical discussions in authority meetings and/ordevelops clinical and regulatory strategy.

Develops theclinical strategy and works effectively toward achieving the project goals asdefined in the TPP.

The individualassumes leadership (as the clinical leader or clinical representative) forclinical programs within multi-disciplinary Project Teams for the effectiveresearch and development of pharmaceutical projects. Interacts with ProjectLeaders, members of the Project Teams and stakeholders.

Responsible forclinical project progress, including timelines, deliverable and budgetaryresponsibilities.

Ensures that risksand changes to the Target Product Profile (TPP) are communicated into theproject team.

The individualprovides clinical input to the TPP and influences the Project from the clinicalveterinary and scientific perspective.

Takes on StudyDirector, Monitor and Investigator roles as necessary.

Responsible for thedesign, organization, conduct, timely completion and reporting of assignedclinical R&D studies in order to establish safety and efficacy of newpharmaceuticals, and to develop new claims and uses for existing products.

Ensures compliancein the area of GLP, GCP, PV, animal welfare and local regulatory requirements.Study Director responsibilities are described in the applicable GLP standards.

Contribute or leadinternal initiatives such as SOP development, patent filings and due diligence.

Complies with allapplicable regulations governing the Animal Health Industry (GCP, GLP, AnimalWelfare, Regulatory requirements, etc).

Ensures that workperformed in area of responsibility is conducted in a safe and compliantmanner.

Maintains properrecords in accordance with SOPs and policies.
Requirements:
DVM from anaccredited institution, plus five (+5) years of experience in a related fieldwith a proven track record of successfully implementing or investigatingtechnologies and adding value to the organization.

In lieu of DVM, willaccept PhD or Masters from an accredited institution (with significant experience in aveterinary-relevant field such as laboratory animal medicine) plus five (+5)years of experience in a related field with a proven track record ofsuccessfully implementing or investigating technologies and adding value to theorganization.

Considerableexperience (> 3 years) in veterinary research & development is preferable.

Hands-on experiencewith clinical and laboratory/field studies (GxP and non GxP)

Solid / basicunderstanding of claim structure of veterinary pharmaceutical productsincluding sound knowledge of the veterinary business environment and howclinical design impacts label language and commercial value of a product.

Able to effectivelywork in an international and cross-functional matrix environment

Knowledge of globalregulatory requirements (e.g. FDA, EMA) and compliance.

Experience inanalyzing literature and technology trends in the veterinary and pharmaceuticalindustry

Experience withplanning, conducting, reporting, analyzing and interpreting clinical studies

Basic understandingof statistical principles in clinical studies is a plus.

Understandsprinciples of clinical risk assessment and risk mitigation

An analyticalthinker.

Excellent skills inunderstanding data and scientific decision processes, and in interpreting andreporting these data in well supported conclusions targeted at achievingproject objectives.

Strong leadershipskills.

Able to lead (e.g.the Clinical team) without formal authority.

Research methodologyexperience.

Fosters innovation.

A problem solver.

Outstanding / Goodcommunication and interpersonal skills.

A collaborative teamplayer.

Values diversity andinclusion.

Possesses a customerservice orientation, delivering results and executing in a fast and focusedmanner.

Exceptional planningand organizational skills with a quality orientation.

Strives for businessprocess excellence.

Acceptsaccountability and ownership.

Exhibits integrityand trust.

Willingness totravel.

Clinical veterinarypractice experience is preferred.

English: Fluent(read, write and speak)

Board Certificationand/or advanced degree (MS or PhD) in addition to DVM is a plus.

A minimum of five (5)years of broad experience in a related field with a proven track record ofsuccessfully implementing or investigating technologies and adding value to theorganization or equivalent combination of education and experience.

Demonstratesindustry-leading knowledge of field.

Ability tocommunicate effectively both orally and in writing in an inter-disciplinary andinternational environment.

Leadershipexperience: one to three (1-3) years leading projects is a plus.

Demonstratedknowledge of the Pharmaceutical life cycle process.

Experienced inproject/program management.

Exhibits businessand technical knowledge.
EligibilityRequirements:
Must be legallyauthorized to work in the United States without restriction.

Must be willing totake a drug test and post-offer physical (if required)

Must be 18 years ofage or older
Who We Are:
At Boehringer Ingelheim we create value through innovation with one clear goal: to improve the lives of patients. We develop breakthrough therapies and innovative healthcare solutions in areas of unmet medical need for both humans and animals. As a family owned company we focus on long term performance. We are powered by 50.000 employees globally who nurture a diverse, collaborative and inclusive culture. Learning and development for all employees is key because your growth is our growth.
Want to learn more? Visit boehringer-ingelheim.com at http://www.boehringer-ingelheim.com/ and join us in our effort to make more health.
Boehringer Ingelheim, including Boehringer Ingelheim Pharmaceuticals, Inc., Boehringer Ingelheim USA, Boehringer Ingelheim Animal Health USA Inc., Boehringer Ingelheim Animal Health Puerto Rico LLC and Boehringer Ingelheim Fremont, Inc. is an equal opportunity and affirmative action employer committed to a culturally diverse workforce. All qualified applicants will receive consideration for employment without regard to race; color; creed; religion; national origin; age; ancestry; citizenship status, marital, domestic partnership or civil union status; gender, gender identity or expression; affectional or sexual orientation; pregnancy, childbirth or related medical condition; physical or psychiatric disability; veteran or military status; domestic violence victim status; genetic information (including the refusal to submit to genetic testing) or any other characteristic protected by applicable federal, state or local law.
*LI-BR1
Organization: US-Boehringer Ingelheim Animal Health
Title: Senior Scientist, Clinical
Location: Americas-US-MO-Fulton
Requisition ID: 203786