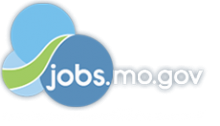 Job Information
Army Installation Management Command

Tractor Operator

in

Fort Leonard Wood

,

Missouri
Summary
About the Position: This position is located within the Directorate of Public Works, at Fort Leonard Wood, Missouri. This is a Temporary Appointment Not-To-Exceed 15-NOV-2021. This is an open continuous announcement for Tractor Operators. Recruitment will continue through the closing date to fill positions as they become vacant. Applications are valid for 3 months in the system. Applicants must reapply after the 3 month time period expires to remain active.
Responsibilities
Operate a riding mower and/or a small tractor in mowing and grounds maintenance work.
Maneuver tractor and equipment in confined areas such as between shrubs and trees and along fences and curbs.
Perform various tasks in support of buildings and grounds upkeep to include mowing, raking, area police, etc.
Requirements
Conditions of Employment
Qualifications
Who May Apply: US Citizens Experience refers to paid and unpaid experience, including volunteer work done through National Service programs (e.g., Peace Corps, AmeriCorps) and other organizations (e.g., professional; philanthropic; religious; spiritual; community; student; social). You will receive credit for all qualifying experience, including volunteer experience. There is no specific length of training or experience required. However, you must be able to demonstrate, through experience shown in your written application materials that you possess the sufficient knowledge, skills, and abilities to successfully perform the work of this position without more than normal supervision. Minimum Qualifications (Screen Out Element): Ability to do the work of a(n) Tractor Operator without more than normal supervision. Ability to perform common operation of a field type tractor and attached or towed mower or cutter bar, operate a riding lawn mower and work under normal supervision of a work leader or journey-level employee who observes tasks in progress and upon completion to make sure they are properly performed. - Failure to meet this Screen out Element will result in an ineligible rating. Ability To Do The Work Of The Position Without More Than Normal Supervision (Screen-out Element)Ability to Drive Safely (Motor Vehicles) and Ability to Operate Safely (Non-Motor Vehicle)Ability To Interpret Instructions, Specifications, etc. (related to mobile equipment operation)Operation of Motor VehiclesReliability and Dependability as a Tractor OperatorWork Practices (includes keeping things neat, clean, and in order) Physical Effort: Work requires arm and leg movement to manipulate equipment controls; frequent walking, bending, stooping, pushing of conveyances, etc.; frequently lifts, carries and moves objects weighing up to 60 pounds and occasionally lifts items over 60 pounds. Working Conditions: Work is performed indoors and outdoors involving exposure to temperature extremes. Is exposed to noise, dust and dirt and possibility of bruises, cuts and scrapes.
Education
Additional Information
Male applicants born after December 31, 1959, must complete a Pre-Employment Certification Statement for Selective Service Registration. You will be required to provide proof of U.S. Citizenship, Direct Deposit of Pay is required. Selection is subject to restrictions resulting from Department of Defense referral system for displaced employees. If you have retired from federal service and you are interested in employment as a reemployed annuitant, see the information in the Reemployed Annuitant information sheet. This is a Career Program (CP) 18 - Engineers and Scientists position. You may claim military spouse preference. Multiple positions may be filled from this announcement. Salary includes applicable locality pay or Local Market Supplement. Interagency Career Transition Assistance Program (ICTAP). If you are a Federal employee in the competitive service and your agency has notified you in writing that you are a displaced employee eligible for ICTAP consideration, you may receive selection priority for this position. To receive selection priority, you must: (1) meet ICTAP eligibility criteria (2) be rated well-qualified for the position and; (3) submit the appropriate documentation to support your ICTAP eligibility. To be considered well-qualified and receive selection priority applicants must satisfy all qualification requirements for the position and receive a score of 90 or above. Additional information about the program is on OPM's Career Transition Resources website. If you are unable to apply online or need to fax a document you do not have in electronic form, view the following link for information regarding an Alternate Application. Payment of Permanent Change of Station (PCS) costs is not authorized, based on a determination that a PCS move is not in the Government interest. Fort Leonard Wood employees may have the following available to them: work out facilities, golf course, swimming pools, tennis courts, rental program (e.g. pop up campers, trailers), ample free parking, a youth center and childcare services. Fort Leonard Wood employees may also have access to the Fort Leonard Wood Lake of the Ozark Recreational Area (LORA). LORA is a great place to get away from all the worries of everyday life.