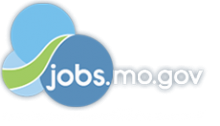 Job Information
U.S. Army Training and Doctrine Command

Instructional Specialist

in

Fort Leonard Wood

,

Missouri
Summary
About the Position: This position is located within the Office of the Chief of Staff, Quality Assurance Office at Fort Leonard Wood, Missouri. Fort Leonard Wood is located in the beautiful South-Central Missouri Ozarks .The Fort covers more than 61,000 acres and is located in Pulaski County, Missouri, bordering Waynesville/St. Robert and Interstate 44. St. Louis is a 2 hour drive to the East and Springfield is a hour's drive West of Fort Leonard Wood.
Responsibilities
Requirements
Conditions of Employment
null
Qualifications
Who May Apply: Only applicants who meet one of the employment authority categories below are eligible to apply for this job. You will be asked to identify which category or categories you meet, and to provide documents which prove you meet the category or categories you selected. See Proof of Eligibility for an extensive list of document requirements for all employment authorities. Basic Requirement for Instructional Specialist: A. Degree: Bachelor's degree (or higher degree) that included or was supplemented by major study in education or in a subject-matter field appropriate to the position. OR B. Combination of Education and Experience: Courses equivalent to a major in education, or in a subject-matter field appropriate to the position, plus appropriate experience or additional course work that provided knowledge comparable to that normally acquired through the successful completion of the four-year course of study described in A above. In addition to meeting the basic requirement above, to qualify for this position you must also meet the qualification requirements listed below: Specialized Experience: One year of specialized experience which includes: serving as a training developer, instructor, and/or training management specialist involved in the area of training/education evaluation and educational methodology; conducting assessments of training/education, against accreditation standards such as, the Army Enterprise Accreditation Standards to ensure training needs are met, as well as the quality of training; training development; training support; and staff and faculty; and researching, analyzing, developing, and preparing documents and report regarding training development, implementation, product efficiency and effectiveness. This definition of specialized experience is typical of work performed at the next lower grade/level position in the federal service (GS-12). 30 Percent or More Disabled VeteransCurrent Department of Army Civilian EmployeesCurrent Permanent Department of Defense (DOD) Civilian Employee (non-Army)Domestic Defense Industrial Base/Major Range and Test Facilities Base Civilian Personnel WorkforceExecutive Order (E.O.) 12721Interagency Career Transition Assistance PlanLand Management Workforce Flexibility ActMilitary Spouses, under Executive Order (E.O.) 13473Non-Appropriated Fund Instrumentality (NAFI)Non-Department of Defense (DoD) TransferOffice of Personnel Management (OPM) Interchange Agreement EligiblePeople with Disabilities, Schedule APriority Placement Program, DoD Military Spouse Preference (MSP) EligibleReinstatementVeterans Employment Opportunity Act (VEOA) of 1998 In order to qualify, you must meet the education and requirements described below. Experience refers to paid and unpaid experience, including volunteer work done through National Service programs (e.g., Peace Corps, AmeriCorps) and other organizations (e.g., professional; philanthropic; religious; spiritual; community; student; social). You will receive credit for all qualifying experience, including volunteer experience. Your resume must clearly describe your relevant experience; if qualifying based on education, your transcripts will be required as part of your application. Additional information about transcripts is in this document. You will be evaluated on the basis of your level of competency in the following areas: Curriculum DevelopmentDecision MakingEducation / Training Program AdministrationEducational and Training TechnologyInstructional DesignLeadership Time in Grade Requirement: Applicants who have held a General Schedule (GS) position within the last 52 weeks must have 52 weeks of Federal service at the next lower grade or equivalent (GS-12). All applicants must meet applicable time-in-grade and specialized experience requirements within thirty (30) days after the closing date of the announcements.
Education
null
Additional Information
null