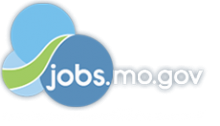 Job Information
St. Mary's Good Samaritan

Clinical Lab Scientist

in

Fenton

,

Missouri
Description
Role Purpose:
Under general supervision, performs and interprets a variety of complex laboratory tests in one or more sections of the laboratory to assist in the diagnosis and treatment of patients. Operates and maintains instrumentation according to established procedures and protocols. Serves as a resource
person for other laboratory staff. Assists in maintaining the department in a state of regulatory preparedness.
Responsibilities:
Promotes an overall exceptional patient care experience by responding to requests in a timely manner and providing quality laboratory test results and/or services in a professional, supportive environment.
Contributes to the overall clinical performance through efficient unit operations by following policies and procedures, reporting needed changes, and maintaining accurate documentation related to job duties.
Promotes exceptional safety and clinical outcomes by complying with procedures, rules and regulations such as infection control policies and procedures, quality control and maintenance procedures and proper patient specimen identification protocol.
Contributes to the overall employee satisfaction by demonstrating an ownership of our department goals and vision by actively participating in staff meetings, project teams and surveys and offering assistance to others when needed.
Plays an active role in the financial performance through responsible use of department resources and efficient organization of workload.
Qualifications
*Minimum Qualifications: *
Must be certified as one of the following: ASCP, AMT or AAB within six months of moving into position.
Associate's degree or two to four years of related work experience
Physical Requirements:
Employees in this position are, or can be, required to possess the following physical capabilities:
Lifting, carrying, pushing and/or pulling up to 50 lbs.
Stooping, kneeling and/or crouching daily
Standing or walking more than 6 hours a day
Reaching, grasping, fingering, and/or feeling more than 6 hours a day
Visual acuity in order to correctly distinguish skin tone variations, evidence of IV infiltration, infection; able to read telemetry, blood pressure gauges, etc.
Audio acuity to discern sounds made by various types of machinery or equipment that would indicate dangerous or improper operation
Organization: SSM Health St. Clare Hospital – Fenton
Primary Location: Missouri-Fenton-SSM Health St. Clare Hospital – Fenton
Work Locations: SSM Health St. Clare Hospital – Fenton (0113) 1055 Bowles Avenue Fenton, 63026
Job: Clinical Support & Technical Services
Req ID: 19510278