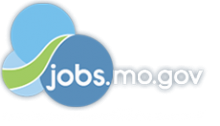 Job Information
Rose International INC

Chemist - Entry

in

Creve Coeur

,

Missouri
Client Position Title: Chemist - Entry
Position Number: 321495
Location: Creve Coeur, MO
Desired Skill Set:
Chemistry, Lab Tech, Laboratory
Position Description:
C2C is not available
Only U.S. Citizens and those authorized to work in the U.S. can be considered as W2 candidates.
Key information for candidates -
Location: Creve Coeur 63141
Title: Chemist - Entry
Evaluates the chemical and physical properties of various organic and inorganic substances in order to investigate their applications to medicine and other industries. Requires a bachelor''s degree and 0-3 years of experience in the field or in a related area. Has knowledge of commonly-used concepts, practices, and procedures within a particular field. Relies on instructions and pre-established guidelines to perform the functions of the job. Works under immediate supervision. Little creativity is required. Typically reports to a supervisor or manager.
Additional Info:
What top 3 things are you looking for on resumes of quality candidates?
Technical skills
Reliability
Ability to work with a team
What are the daily tasks?
Formulation of pesticides
Coordination of formulation evaluation (analytical, greenhouse)
Lab notebook recording
Who will this person work with on a daily basis?
Formulation team
Analytical team
Greenhouse evaluation team
What are the Hours worked? Shift times?
M-F 8 to 4:30 could be adjusted
#CBRose#
Send me a reminder to complete this application
Rose International is an Equal Opportunity Employer. All qualified applicants will receive consideration for employment without regard to race, color, religion, age, sex, sexual orientation, gender (expression or identity), national origin, arrest and conviction records, disability, veteran status or any other characteristic protected by law. Positions located in San Francisco and Los Angeles, California will be administered in accordance with their respective Fair Chance Ordinances.
Rose International has an official agreement (ID #132522), effective June 30, 2008, with the U.S. Department of Homeland Security, U.S. Citizenship and Immigration Services, Employment Verification Program (E-Verify).
(Posting required by OCGA 13/10-91.)