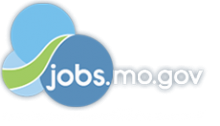 Eurofins Lancaster Laboratories

Summer Intern

in

Columbia

,

Missouri
Eurofins is the world leader in the food, bio/pharmaceutical product testing. It is also number one in the field of environmental laboratory services and one of the global market leaders in agroscience, genomics, discovery pharmacology, and central laboratory services. With over $2 billion in annual revenues and 25,000 employees across 250 sites in 39 countries, Eurofins is a leading international group of laboratories providing an unparalleled range of testing and support services to the pharmaceutical, biopharmaceutical, food, environmental, and consumer products industries and to governments.
With over 25 years of experience in the crop protection industry, Eurofins Agroscience Services offers outstanding technical knowledge and project management skills. By acquiring a carefully selected range of CRO's, Eurofins Agroscience Services has created a unique portfolio of expertise that provides analytical, regulatory, and field support to plant breeders, agrochemical, biopesticide, biocide, and fine chemical manufacturers.
Eurofins Agroscience Services is searching for a Summer Intern in Columbia, MO.
Summer Intern responsibilities include, but are not limited to, the following * :*
Follows direction and adheres to standards of quality, timeliness, and performance.
Collects, washes, dries and sterilizes (when necessary) all glassware and laboratory supplies following appropriate SOPs.
Maintains supplies for distribution throughout laboratory areas.
Participates in daily and weekly laboratory housekeeping.
Depending on experience and ability, may assist with carrying out routine procedures under supervision.
May perform work under GLP regulations.
May be responsible for keeping samples organized in walk-in refrigerators or freezers. May be required to dispose of extracts under the direction of the principal investigator or study director.
Performs other related duties as required and directed.
The ideal candidate would possess * :*
Strong computer, scientific, and organizational skills
Excellent communication (oral and written) and attention to detail
Ability to work independently and as part of a team, self-motivation, adaptability, and a positive attitude
Ability to learn new techniques, perform multiple tasks simultaneously, keep accurate records, follow instructions, and comply with company policies
Basic Minimum Qualifications * :*
A high school diploma or equivalent.
Currently enrolled student who is working towards a bachelor's degree in a scientific field
Authorization to work in the United States indefinitely without restriction or sponsorship
Position is full-time, Monday-Friday, 8 a.m.-4:30 p.m., with overtime as needed. Preferred employment dates: early May to late August/early September. Candidates currently living within a commutable distance of Columbia, MO are encouraged to apply.
To learn more about Eurofins, please explore our website www.eurofinsus.com * .*
Eurofins is a M/F, Disabled, and Veteran Equal Employment Opportunity and Affirmative Action employer.
Organization: Eurofins EAG Agroscience, LLC
Location: MO, Columbia
Job Code: 16225