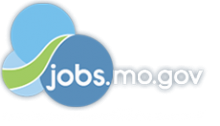 Job Information
Eurofins Lancaster Laboratories

Staff Scientist, TASC

in

Columbia

,

Missouri
Staff Scientist, TASC
Eurofins BioPharma Product Testing has delivered expert scientific support to companies working to improve human and animal health. As a member of the Eurofins BPT team, you'll work alongside respected technical experts dedicated to scientific excellence in a process driven regulatory compliant environment. Eurofins BPT-Columbia is looking for a Staff Scientist to join our TASC (Trace Analytical Structural Chemistry) team located in Columbia, Missouri.
The Staff Scientist position is an advanced level professional position involved in planning own work and supervising the day-to-day activities in a laboratory setting under prescribed processes (protocols, standard operating procedures, methods, etc.). Completes work for research and development under CGMP and/or GLP guidelines for studies, documentation, etc.
Employee Responsibilities:
Conducts and monitors studies to ensure data accuracy and report quality.
Writes reports on studies.
Provides complex analytical work on projects and studies using a range of analytical techniques and instruments.
Works with independence on studies and assignments.
Typically serves as technical leader within a group or team and may also serve as project leader/study director on assigned projects.
The Ideal Candidate would possess:
Pharmaceutical industry experience
Experience with trace level analysis
Method development and Validation experience
CRO industry experience
Mass spectrometry, including structural elucidation
Hands on experience with other analytical instrumentation: IC, GC, GCMS, and HPLC
Familiarity and/or experience in a laboratory setting is required in a cGMP regulated environment.
Minimum Qualifications:
Bachelor's degree in relevant field such as chemistry, biochemistry, biology, chemical engineering, pharmaceutical sciences, or other directly related field or degree with comparable coursework in the above areas and a minimum of eight years of experience in a directly relevant setting.
A Master's degree in a relevant field and five years of directly relevant experience may be substituted for the bachelor's degree and experience.
A PhD in a relevant field and two years of directly relevant experience may be substituted for bachelor's degree and experience.
​ Authorization to work in the United States indefinitely without restriction or sponsorship
​
Position is full-time, Monday-Friday, 8 a.m.-4:30 p.m., with overtime as needed. Candidates currently living within a commutable distance of Columbia, MO are encouraged to apply.
As a Eurofins employee, you will become part of a company that has received national recognition as a great place to work. We offer excellent full-time benefits including comprehensive medical coverage, life and disability insurance, 401(k) with company match, paid holidays and vacation, personal days, and dental and vision options.
To learn more about Eurofins, please explore our website * * www.eurofinsus.com * .*
Eurofins is a M/F, Disabled, and Veteran Equal Employment Opportunity and Affirmative Action employer.
As a part of Eurofins BioPharma Product Testing – the largest network of harmonized bio/pharmaceutical GMP product testing laboratories worldwide – Eurofins BPT provides comprehensive laboratory services for the world's largest pharmaceutical, biopharmaceutical and medical device companies. Our service offering includes comprehensive chemistry, biochemistry, microbiology, molecular and cell biology and biosafety testing of drug substances, final products, intermediates, and starting materials for both small and large molecule drug products.
We are looking forward to receiving your application including your expected salary and possible start date via our career website.
Organization: Eurofins BioPharma Product Testing Columbia, Inc.
Location: MO, Columbia
Job Code: 18690