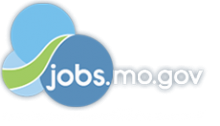 Job Information
NANA Regional Corporation

SME- Ecologist

in

Columbia

,

Missouri
SME- Ecologist
Description
Lynxnet, LLC, an Akima Company, is an agile and innovative government contractor focused on delivering the very best value to every customer. We are also a military-friendly employer, supporting critical initiatives in rapid prototyping and fabrication, program support services, and technical support services across the Department of Defense, Homeland Security and federal civilian agencies.Our personnel enjoy competitive benefits packages and challenging roles in work environments committed to innovation, diversity and opportunity for career growth. As an Alaska Native Corporation (ANC), 100% of our company's profits go back to our 14,300 Iñupiat shareholders that have resided near and above the Arctic Circle for more than 10,000 years. Our business helps support their way of life and contributes to the survival of a culture that has thrived in a challenging environment.
Job Summary:
The Columbia Environmental Research Center (CERC), as an integral part of its mission, conducts research in the broad area of adverse impacts of chemicals released into the environment. Specifically, the Ecology Branch conducts research on chemically-affected plants, animals, and ecosystems, and their recovery following chemical clean-up and restoration. A major part of this role is in the design and conduct of monitoring studies in native and restored plant communities throughout the U.S. and its territories. These studies quantify chemical injury to vegetation resources, assist in planning management activities, and assess the efficacy of restoring ecological processes, functions, and services. The findings provide resource managers with assistance in the planning, implementation, and monitoring of ecological restorations performed through the Department of the Interior (DOI) Natural Resource Damage Assessment and Restoration program, by DOI agencies, and by other federal, state, or tribal programs.
Responsibilities:
Habitat Studies and Reporting to Support Ecological Restorations
The candidate shall perform ecological analyses of vegetated habitats; design, test, and implement ecological monitoring programs; and maintain, analyze and report on large datasets in a manner appropriate for publication and formatted to meet USGS metadata and date release requirements. The following subtasks describe activities, deliverables and timelines for this task.
Restoration Monitoring Plans
Employee develops and assists in implementing ecological monitoring outlines, plans or programs for restored sites. Develops standard and novel multi-scale, variable-intensity assessment and monitoring plans to facilitate long-term ecological monitoring and assess the efficacy of management activities in restoring ecological processes, functions, and services. Reviews similar plans developed by DOI and other agency colleagues as time allows.
UAS Research Studies
Employee will design and implement UAS-based research studies. Duties include design and implementation of studies, onsite coordination of field crews performing associated activities, applying data products to ecological restoration planning and monitoring, and to the collection of data critical to the assessment and management of regional and national disasters.
Report Writing, Editing and Presentation Preparation
Technical report writing and editing for publication in scientific journals and USGS publications. Duties include compiling journal articles working with collaborating scientists, preparation for review, responding to journal or FSP review comments. Compilation of findings into platform or poster presentations for professional meetings.
Qualifications
Minimum Qualifications:
Must have experience in field research methodologies, a familiarity in the use of computers, remote sensing, digital image processing, geographic information systems and analyses, computer programming concepts,and using the latest Windows operating systems.

Master of Science Degree with at least 10 years of plant ecology field research experience, and field and laboratory experience with UAS systems.

FAA Part 107 and DOI/USGS pilot training certification, and experience with UAS collection and photogrammetry required.
Theduties and responsibilities listed in this job description generally cover thenature and level of work being performed by individuals assigned to thisposition. This is not intended to be a complete list of all duties,responsibilities, and skills required. Subject to the terms of anapplicable collective bargaining agreement, the company management reserves theright to modify, add, or remove duties and to assign other duties as may benecessary. We wish to thank all applicants for their interest and effortin applying for the position; however, only candidates selected for interviewswill be contacted.
Weare an equal opportunity employer. All applicants will receiveconsideration for employment, without regard to race, color, religion, creed, nationalorigin, gender or gender-identity, age, marital status, sexual orientation,veteran status, disability, pregnancy or parental status, or any other basisprohibited by law.
We are committed to Equal Employment Opportunity and providing reasonableaccommodations to applicants with physical and/or mental disabilities. If youhave a physical and/or mental disability and are interested in applying foremployment and need special accommodations to use our website to apply for aposition please contact, Recruiting Services atjob-assist@akima.comor 571-353-7053. Reasonableaccommodation requests are considered on a case-by-case basis.
The dedicated email and telephonic options above are reserved only for individualswith disabilities needing accessibility assistance to apply to an open positionusing our website.
Pleasedo not use the dedicated email or phone number above to inquire on the statusof your job application.
Inorder for our company to stay compliant with government regulations, pleaseapply on line. Please DO NOT email resumes or call in lieu of applying onlineunless you have a physical and/or mental disability and need assistance withthe online application.
Job: Life, Physical & Social Science
Primary Location: US-MO-Columbia
Shift: Day Job
Req ID: LYN01303