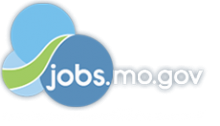 Job Information
Eurofins Lancaster Laboratories

Senior Scientist, Biotech

in

Columbia

,

Missouri
Senior Scientist, Biotech
Eurofins BioPharma Product Testing - Columbia has delivered expert scientific support to companies working to improve human and animal health. As a member of the Eurofins BPT- Columbia team, you'll work alongside respected technical experts dedicated to scientific excellence in a process driven regulatory compliant environment. Eurofins BPT - Columbia is looking for a Senior Scientist to join our Biotech team which provides a comprehensive range of biopharmaceutical services from analytical physic-chemical characterization to routine release and stability testing utilizing well-established techniques including HPLC, capillary electrophoresis, light scattering, ELISA, and mass spectrometry.
The Senior Scientist position is an advanced level professional position involved in planning own work and supervising the day-to-day activities in a laboratory setting under prescribed processes (protocols, standard operating procedures, methods, etc.). Completes complex work for research and development, CGMP and/or GLP studies and documents and reports data in a timely manner according to regulatory guidelines. Plans the conduct of a study; monitors study procedures to ensure data accuracy and report quality; conducts complex analysis and experimentation on substances, for purposes such as product and process development and application, quantitative and qualitative analysis and improvement of analytical methodologies. Typically serves as technical leader within group and may also be the project leader/study director on complicated projects.
Employee Responsibilities:
Designs, carries out, and performs non-routine and complex experiments and procedures in accordance with all applicable regulatory (e.g. DEA, EPA, FDA, FIFRA, OECD, etc.) requirements as defined by protocol, method, and standard operating procedures (SOPs).
Can utilize equipment, facilities, and personnel to produce sound scientific results in a timely fashion for Eurofins clients.
Serves as an expert and point of contact for technical issues for staff and external customers appropriate.
Adheres to schedule according to Eurofins or contracting organization's timetable and establishes daily or weekly routines necessary to ensure on-time delivery.
Designs and conducts most procedures independently using laboratory equipment, computer resources, and institutional libraries.
Prepares standards and specifications for processes, facilities, products, and tests.
Conducts studies to determine and deliver results involving the composition, structure, properties, relationships, and all critical parameters of the material contracted for testing.
Performs complex data evaluations, reviews the work of others, and writes complex technical reports and standard operating procedures.
Responsible for the quality and accuracy of the data and reports sent to clients under assigned responsibility.
Depending on area of assignment, handles regulated materials (quarantined matrices, DEA-controlled and radiolabeled materials, etc.), potential biohazard materials, and toxic chemicals according to company procedures.
Depending on need, may assist business development team assess potential clients and/or projects for upcoming projects or studies.
Likely to work on several projects concurrently and may monitor and direct activities of other staff performing work in area of expertise.
Conducts training of staff on techniques necessary to perform laboratory assignments.
May serve as study director, principal investigator, or project leader for GLP and/or CGMP studies. May assist in planning the conduct of a study.
Confers with scientists and colleagues regarding research and is required to prepare technical papers and reports.
The Ideal Candidate would possess:
Specialized Knowledge, Skills, or Training
Expert knowledge of scientific discipline; basic relevant technical skills; ability to read and understand protocols, SOPs, and technical guidelines. Compliance with, and knowledge of, regulatory guidelines and company SOPs (CGMP, GLP) is required. Skill with laboratory equipment is necessary. Good organizational skills; ability to follow direction and good communication skills are required. Ability to instruct and provide technical direction to others is required. Ability to consult with clients and knowledge of date submission requirements for clients is necessary. Mechanical aptitude is a plus. Expert skill in handling radioactive or toxic chemicals may be required.
Ability to read, analyze, and interpret professional journals, technical procedures, or government regulations. Able to summarize data and results. Able to write reports, correspondence, and procedure manuals. Ability to effectively present information and respond to questions from groups of managers, clients, customers, and others
Mathematical Skill
Ability to apply advanced mathematical concepts such as exponents, logarithms, quadratic equations, and permutations. Ability to apply mathematical operations to such tasks as frequency distribution, determination of test reliability and validity, analysis of variance, correlation techniques, sampling theory, and factor analysis. Knowledge of laboratory statistics may be necessary.
Reasoning Ability
Ability to apply principles of scientific thinking to a complex range of intellectual and practical problems. Strong ability to deal with nonverbal symbolism. Ability to deal with a variety of abstract and concrete variables where only limited standardization exists.
Minimum Qualifications:
BS in relevant field such as chemistry, biochemistry, biology, chemical engineering, pharmaceutical sciences, or other directly related field. 15+ years of post-academic experience with biochemistry methods used in protein and antibody molecules.
MS in relevant field such as chemistry, biochemistry, biology, chemical engineering, pharmaceutical sciences, or other directly related field. 8+ years of post-academic experience with biochemistry methods used in protein and antibody molecules.
PhD in relevant field such as chemistry, biochemistry, biology, chemical engineering, pharmaceutical sciences, or other directly related field. 3+ years of post-academic experience with biochemistry methods used in protein and antibody molecules.
Expertise in performing and interpreting protein characterization techniques such as protein chromatography, capillary electrophoresis, IEF. Experience working with antibody drug conjugates (ADCs) Experience working under GLP (21 CFR Part 58) and/or GMP (21 CFR Part 210 and 211) regulations.
Authorization to work in the United States indefinitely without restriction or sponsorship.
What we offer:
As a Eurofins employee, you will become part of a company that has received national recognition as a great place to work. We offer excellent full-time benefits including comprehensive medical coverage, life and disability insurance, 401(k) with company match, paid holidays and vacation, and dental and vision options.
To learn more about Eurofins, please explore our website www.eurofinsus.com.
Eurofins is a M/F, Disabled, and Veteran Equal Employment Opportunity and Affirmative Action employer.
As a part of Eurofins BioPharma Product Testing – the largest network of harmonized bio/pharmaceutical GMP product testing laboratories worldwide – Eurofins BPT provides comprehensive laboratory services for the world's largest pharmaceutical, biopharmaceutical and medical device companies. Our service offering includes comprehensive chemistry, biochemistry, microbiology, molecular and cell biology and biosafety testing of drug substances, final products, intermediates, and starting materials for both small and large molecule drug products.
We are looking forward to receiving your application including your expected salary and possible start date via our career website.
Organization: Eurofins BioPharma Product Testing Columbia, Inc.
Location: MO, Columbia
Job Code: 18682