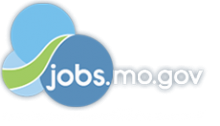 Job Information
BluePearl

Veterinary Technician - Oncology

in

Chesterfield

,

Missouri
Veterinary Technician - Oncology
Chesterfield
Missouri
Vet Technician
Opening Statement
BluePearl Pet Hospital in Chesterfield, MO is hiring!
Description
BluePearl's Chesterfield, MO location is hiring an exceptional Veterinary Technician – Medical Oncology.
Are you an expert vet tech looking for a new challenge in your career?

Do you want to expand your skill set by working with some passionate veterinary professionals who encourage continuing education?
Responsibilities include but not limited to:
Triage and obtain patient history

Venipuncture

Placing intravenous catheters

Perform radiographs

Patient care including diagnostic procedures and treatments

Follow OSHA safety standards for preparing, handling and disposing of chemotherapy drugs

Operation of the chemotherapy hood

Perform and confirm complex chemotherapy calculations and conversions

Prepares and administers chemotherapy safely

Prepare prescriptions and efficiently communicates discharge orders to clients.
Medical Oncology– Specific Skills
Monitor patient who is receiving a chemotherapy infusion under supervision of veterinary technician level 3 or higher

Ability to set up appropriate materials for short and long chemotherapy administration

Ability to safely dispense and administer oral chemotherapy agents

Ability to safely dispense, reconstitute and administered SQ/IM chemotherapy agents

Knowledge of chemotherapy extravasation and what to do if it happens

Ability to check chemotherapy agent calculations and dosages

Ability to properly wrap and shave for an IV catheter for chemotherapy infusion
Who are we?
BluePearl Veterinary Partners grew from the dreams of numerous veterinarians who believed pets should have access to high quality, cutting edge healthcare.
We are seeking hospital support with the same philosophy who are looking to grow their career in an exciting environment with a family atmosphere!
Why BluePearl?
Our passion is pets. We offer Trupanion pet insurance and discounts to our associates for pet treatments, procedures, and food.

We encourage you to grow with us. Our technicians are leveled by their skillset and move up in level as they gain more skills and experience. We are focused on developing our associates into leaders through talent development programs and leadership workshops. As a member of Mars Veterinary Health, our associates have endless opportunities to advance in his/her career.

In order to transform and lead the industry through innovative quality medicine and care, we understand the importance of continuous learning. We offer annual continuing education allowance, free continuing education sessions, our own BluePearl University for training, and our clinicians have access to over 2,000 medical journals.

We value your health and well-being as an associate by providing you with the following:

Health, dental, vision, and life insurance options.

Flexible work schedules.

Time to reset, rewind, and reflect through our paid time off and floating holiday plans.

A regional licensed social worker who can provide guidance, advice, and tips/tricks on how to maintain a healthy lifestyle while working in a fast-paced emergency and specialty care environment.

We promote a family-like culture in our hospitals. We are all in this together. We believe in working together to lead the industry by enriching lives through remarkable care for pets.
BluePearl is committed to a diverse work environment in which all individuals are treated with respect and dignity. We are an equal opportunity employer and all qualified applicants will receive consideration for employment without regard to race, color, national origin, religion, creed, sex, age, disability, genetic information, marital status, citizenship status, sexual orientation or affectional preference, or gender identity or expression, protected veteran status, or any other characteristic protected by law. If you need assistance or an accommodation during the application process because of a disability, it is available upon request. The company is pleased to provide such assistance, and no applicant will be penalized as a result of such a request. We are an Equal Opportunity Employer and a Drug Free Workplace.