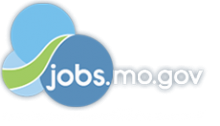 Job Information
CBRE

Research Support Coordinator (Building Engineer)

in

CHESTERFIELD

,

Missouri
Research Support Coordinator (Building Engineer)
Chesterfield, Missouri, United States at https://cbre.referrals.selectminds.com/jobs/62274/other-jobs-matching/location-only
New
Facilities Management/Engineering/Maintenance at http://cbre.referrals.selectminds.com/landingpages/facilities-managementengineeringmaintenance-2
19026534Requisition #
Oct 08, 2019Post Date
RESPONSIBILITIES
YOUR TASKS AND RESPONSIBILITIES
The primary responsibilities of this role, Research Support Coordinator, are to:
· Comply with all workplace standards and safety procedures, including job safety analysis (JSA), lockout tagout, impairment hot work permits;
· Complies with Occupational Safety and Health Administration requirements (OSHA), standard operation procedures (sops) maintain neat and orderly work area, and participate in safety improvement projects and/or teams;
· Proactive in providing innovative solutions to Client requests;
· Provide technical support and leadership on research projects including process piping systems, pressure vessels, and specialized research lab equipment;
· Demonstrates the ability to progressively manage work requests from the Customer Service Center (CSC), researchers, and projects/engineering teams;
· Collaborate with research clients to understand processes, specialty equipment needs, develop proto-type designs, fabricate/install systems and equipment;
· Demonstrate the ability to plan, prioritize, and schedule daily/weekly work activities as initiated by researcher's requests;
· Identifies and evaluates deficiencies and bottlenecks during the project and develops resolution to meet the required timeline;
· Report information to the Business Lead on a weekly basis such as; current work load status, back log reports, outside resource requests, budgetary requests, training/development needs, and safety information;
· Demonstrated ability to read, write, interpret/comprehend/follow workplace and technical documentation-equipment manuals, Blueprints, Diagrams, schematics, and CAD drawings;
· Perform inspections, testing standards, operating procedures, preventative maintenance procedures, and PM scheduling for research equipment, and mechanical systems;
· Conducts troubleshooting and repair of laboratory and pilot process equipment;
·
REQUIREMENTS
Education-(Required)-High School Diploma/GED, plus 2 years of vocational training with 8 years of experience or a Technical Associates Degree with 4 years of experience in design and fabrication of Mechanical, Hydraulic, Pneumatic, and Chemical Process piping systems;
· Experience-(Preferred) knowledge in government regulated, good manufacturing practices (gmp) or standard operating procedures (sop) environment
· Knowledge of process flow piping systems that contain chemical, specialized gas services, oxygen, nitrogen, natural gas, helium; DI water services, and plant irrigation systems;
· Good PC skills, including use of e-mail, attaching documents, previous experience using Microsoft Office, SAP. (employee self-services and on-line tools, etc.)
· Demonstrated ability to safely work in research laboratories, offices, mechanical rooms, farm sites, greenhouses and growth chambers.
· Knowledge in federal, state, local mechanical/piping code standards.
Utilizes advanced skills to perform complex preventive maintenance and corrective repair of buildings, industrial systems, vehicles, equipment and grounds. Working under limited supervision, monitors building system operations and performance. Utilizes several trade skills such as carpentry, plumbing, electrical, painting, roofing, heating and cooling.
ESSENTIAL DUTIES AND RESPONSIBILITIES
Complies with all applicable codes, regulations, governmental agency and Company directives related to building operations and work safety.
Performs assigned repairs, emergency and preventive maintenance. Completes maintenance and repair records as required.
Reviews assigned work orders. Estimates time and materials needed to complete repair. Orders necessary materials and supplies to complete all tasks.
Responds quickly to emergency situations, summoning additional assistance as needed.
Performs other duties as assigned.
SUPERVISORY RESPONSIBILITIES
No formal supervisory responsibilities in this position. May provide informal assistance such as technical guidance and/or training to coworkers. May coordinate work and assign tasks.
QUALIFICATIONS
To perform this job successfully, an individual must be able to perform each essential duty satisfactorily. The requirements listed below are representative of the knowledge, skill, and/or ability required.
Reasonable accommodations may be made to enable individuals with disabilities to perform the essential functions.
COMMUNICATION SKILLS
Ability to comprehend and interpret instructions, short correspondence, and memos and ask clarifying questions to ensure understanding. Ability to write routine reports and correspondence. Ability to respond to common inquiries or complaints from clients, co-workers, and/or supervisor. Ability to effectively present information to an internal department and/or large groups of employees.
FINANCIAL KNOWLEDGE
Requires basic knowledge of financial terms and principles. Ability to calculate simple figures such as percentages.
REASONING ABILITY
Ability to solve practical problems and deal with a variety of concrete variables in situation where only limited standardization exists. Requires intermediate analytical skills.
OTHER SKILLS and ABILITIES
Uses personal computer and / or PDA for work order system, email, ESS and training. Basic skills with Microsoft Office Outlook. Physical requirements include stooping, standing, walking, climbing stairs / ladders and ability to lift / carry heavy loads of 50 lbs. or more.
SCOPE OF RESPONSIBILITY
Decisions made with general understanding of procedures and company policies to achieve set results and deadlines. Errors in judgment may cause short-term impact to co-workers and supervisor.
SAFETY
Responsible for personal safety and the safety of those who are affected by your work. This includes but is not limited to:
Complete all required and assigned HSE training at a satisfactory level
Follow all activity policies and procedures, including all HSE-related requirements at all times
Participate in all HSE-related programs & activities as required, including incident investigations, interviews, auditing and assessment, etc.
Report any conditions which you feel could result in an accident or injury and / or stop work if required
US Company Profile
About CBRE (NYSE: CBRE): At CBRE, you are empowered to take your career path into your own hands. Enjoy workplace flexibility in a global organization with tremendous scale. Work in an inclusive and collaborative environment with supportive teammates. Come experience the employee advantage at CBRE.
CBRE has a long-standing commitment to providing equal employment opportunity to all qualified applicants regardless of race, color, religion, national origin, sex, sexual orientation, gender identity, pregnancy, age, citizenship, marital status, disability, veteran status, political belief, or any other basis protected by applicable law.
As a Fortune 500 worldwide leader in real estate services, CBRE's more than 90,000 professionals provide exceptional outcomes for clients in over approximately 480 offices worldwide. When it comes to real estate, CBRE sees potential everywhere. We turn scale into strength, expense into performance, and property into prosperity. Visit cbre.us.