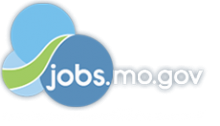 Rose International INC

Data Scientist

in

Chesterfield

,

Missouri
Position Title: Data Scientist
Position Number: 309028
Location: Chesterfield, MO
Desired Skill Set:
Agile, Machine Learning, Python, R Programming, Statistics
Position Description:
C2C is not available
Only U.S. Citizens and those authorized to work in the U.S. can be considered as W2 candidates.
Location: Chesterfield, MO, 63017
Duration: 6 months
Environmental/ Spatial Data Scientist
Responsibilities:
• Collaborate closely with data scientists, data engineers, and imagery scientists to provide data-driven solutions to business problems.
• Understand the core scientific questions and develop the methodology to best address these questions.
• Apply machine learning or other computational approaches to develop, improve and environmental models.
• Quantify and simulate interactions between genotype and biotic & abiotic environmental factors.
• Build effective relationships and partnerships with internal customers and stakeholders.
Required Skills:
• PhD in Computer science, Statistics, Engineering, Physics, Mathematics, or a related field. Or, a PhD and demonstrated experience with quantitative applications in Agronomy/Plant Sciences, Climatology, Geo-informatics, or related fields.
• Demonstrated experience using machine learning, data mining, simulation modeling, or statistical methodology to solve research problems.
• Proficiency in Python or R.
• Ability to rapidly learn new problem domains, and good decision-making and judgment skills.
• Ability to work in a large team as well as independently.
Desired skills:
• Experience with modeling development phases, growth and stress.
• Experience with geospatial and remote sensing data.
• Experience with cloud computing and virtualization technology.
• Strong publication record in leading scientific journals.
• Proven ability to communicate complex analytical problems in a clear, precise and actionable manner.
#CBRose#
Send me a reminder to complete this application
Rose International is an Equal Opportunity Employer. All qualified applicants will receive consideration for employment without regard to race, color, religion, age, sex, sexual orientation, gender (expression or identity), national origin, arrest and conviction records, disability, veteran status or any other characteristic protected by law. Positions located in San Francisco and Los Angeles, California will be administered in accordance with their respective Fair Chance Ordinances.
Rose International has an official agreement (ID #132522), effective June 30, 2008, with the U.S. Department of Homeland Security, U.S. Citizenship and Immigration Services, Employment Verification Program (E-Verify).
(Posting required by OCGA 13/10-91.)