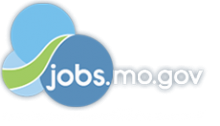 Job Information
Cargill

Environmental Health and Safety Generalist I Intern

in

California

,

Missouri
Internships at Cargill:
Imagine an internship where you get the chance to apply knowledge gained in the classroom to a real-life environment and then multiply that tenfold. From day one, you will be an integral part of the team. Internships are four months long, and we pride ourselves on having one of the most diverse internship programs in the industry. During the internship, you will tackle real challenges, cultivate your curiosity, have client exposure, enjoy both personal and team accomplishments and have your initiative acknowledged along the way. You will collaborate and build relationships with colleagues and clients who represent diverse work, culture and resolution styles. We look for people who want to grow, support, think and produce.
Environmental, Health and Safety Generalist I Internship Position:
As an environmental, health and safety generalist I intern, you will gain exposure to the development and implementation elements of our overall safety and/or environmental management systems that satisfy both internal and external requirements. You will be exposed to evaluation of trends, root cause analysis, the development/implementation of basic safety/ergonomics/EHS/environmental programs, departmental safety meetings, compliance activities and corporate responsibility activities. You will interact with all levels of employees from production workers to top location and business leadership.
Environment:
This role involves physical activity in agricultural, food and feed processing environments, which generally requires a moderate amount of exertion on a fairly regular basis–involving bending, stooping, squatting, twisting, reaching, working on irregular surfaces, occasional lifting of objects weighing 10-50 pounds. The work may also involve other exertions, conditions or exposures (e.g. heat, cold, dust).
Internship Programming:
Cargill offers both housing assistance and relocation reimbursement to interns who qualify (based on mileage).

Internships are paid and are at least four months in duration.

Day-to-day transportation to and from work is the responsibility of the intern.

Interns who demonstrate exceptional performance and a curiosity to learn more may be offered a full-time position or a return internship for the following year. Because of this all applicants must be geographically flexible for relocation for future opportunities.
*Professional Networks: *
We promote a culture that celebrates differences. This is a reflection of the clients we serve and generates intellectually diverse employees. Cargill's Business Resource Groups (BRGs) help us embrace our diversity, make our culture more inclusive and leverage our employees' unique talents and perspectives to benefit our organization and employees.   
*Our U.S. Business Resource Groups include: *
Asian Alliance Network  

Cargill Young Professionals Network 

Cargill Ability Network (iCAN) 

Cargill Ebony Council 

Group Responsible for Orienting and Welcoming (GROW) 

Hispanic-Latino Council 

Cargill Pride Network 

Veterans & Military Support Network 

Cargill Women's Network 
Potential Business Areas: Protein & Cargill Starches, Sweeteners & Texturizers (CSST)
Job Locations:
California, MO – must be open to relocation

Plant setting
Required Qualifications:
Pursuing a bachelor's or master's degree from an accredited program in chemical engineering, mechanical engineering, biosystems engineering, environmental engineering, ergonomics/human factors, occupational safety, environmental sciences, fire safety or a safety-related degree graduating between December 2021 and Summer 2023

All candidates must be geographically flexible and willing to relocate for a co-op opportunity anywhere in the U.S.

Right to work in the U.S. that is not based solely on possession of a student visa or a visa sponsored by a third-party employer
Preferred Qualifications:
Overall GPA 3.0 preferred

Ability to relate technical knowledge to job-related duties

Demonstrated ability to solve problems and make decisions independently

Excellent written and oral communication skills

Demonstrated leadership skills

Willingness to work 1st, 2nd and 3rd shifts

Demonstrated ability to work effectively with individuals from diverse backgrounds and cultures

Must possess a high degree of initiative and resourcefulness in completing work with limited guidance

Previous Cargill experience

Bilingual (English/Spanish)
KEY ACCOUNTABILITIES:
Create effective emergency response plan, train workforce and coordinate test plans on a defined frequency and validate emergency action plan.

Support determination of suitable training content and delivery mode, in line with global and regional requirements, conduct gap assessment to identify training needs, adjusting curriculum to reflect site-specific needs.

Participate in incident investigations based on incident classification in partnership with experts internally and externally or regulatory authorities to identify the root cause and help prevent recurrence.

Prepare and support execution of Cargill audits, governmental inspections, customer visits, identify data and reports needed to monitor performance and compliance against goals.

Understand risks applicable to contractor and external service providers, implement, monitor and evaluate approved processes to control Environmental Health and Safety risks with contractors.

Implement and execute controls and programs and ensure they work as planned.

Implement and manage processes for environmental health and safety hazard identification and risk management.

You will work under direct supervision and handle basic issues and problems, while referring more complex issues to higher-level staff.

Other duties as assigned
KEY BEHAVIORS
Optimize work process, know the most effective and efficient processes to accomplish work, with a focus on continuous improvement.

Manage complexity- make sense of complex, high-quantity, and sometimes contradictory, information to effectively solve problems.

Hold self and others accountable to meet commitments.

Ensure accountability
SKILLS AND EXPERIENCES TO BE GAINED
Proven ability to deliver processes effectively to optimize business resources

Strong scientific and mathematical knowledge

Solid working knowledge of food safety industry practices and standards

Basic business acumen and the ability to partner and communicate effectively with business counterparts

Strong written and verbal communication skills
Want to build a stronger, more sustainable future and cultivate your career? Join Cargill's global team of 160,000 employees who use new technologies, dynamic insights and over 154 years of experience to connect farmers with markets, customers with ingredients, and people and animals with the food they need to thrive.
All qualified applicants will receive consideration for employment without regard to race, color, religion, sex, national origin, protected veteran status or disability status.
Equal Opportunity Employer, including Disability/Vet.
At Cargill, everyone matters and everyone counts. Cargill is committed to creating and sustaining an inclusive and diverse work environment where all employees are treated with dignity and respect. As such and in alignment with our Guiding Principles, Cargill's long-standing equal employment opportunity policy prohibits discrimination and harassment against any employee or applicant based on race, ethnicity, color, religion, national origin, ancestry, sex, gender, gender identity, gender expression, sexual orientation, age, disability, pregnancy, genetic information, marital status, family status, citizenship status, veteran status, military status, union affiliation, or any other status protected by law.
Cargill also complies with all applicable national and local laws and regulations pertaining to non-discrimination and employment.
Notice to Recruiters and Staffing Agencies: Cargill, Inc. and subsidiaries ("Cargill") have an internal recruiting department. Please review this notice.
US Employment Resources: Equal Opportunity Employer, including Disability/Vet.