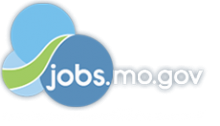 Job Information
Sky Climber

Wind Safety & Rescue Instructor

in

Bridgeton

,

Missouri
Sky Climber Renewables is the wind energy industry's preferred service partner for mid-large scale deployment of qualified technical resources for wind power generation. We support the world's largest OEMs and wind farm owners, empowering people and businesses to build, create and maintain the things we need and care about.
Sky Climber offers a great work environment, opportunities for development, challenging careers, and competitive compensation.
Are you someone who strives for excellence and values accountability? Are you passionate about health and safety?
Do you enjoy learning and teaching others? Complete our application process to learn more.
High school diploma required.

Associates or Bachelor's degree preferred.

Wind industry experience required

Minimum 1 year working at heights training experience.

Proven ability to uphold high standards, demonstrate accountability and take ownership as a highly self-driven leader.

Strong organizational skills.

Functions effectively under pressure in environments of rapid change and conflicting demands and is capable of multi-tasking.

Strong customer service skills.

Excellent English communication skills (verbal, active listening, written, meeting management, presentation).

Valid driver's license and ability to travel as needed to meet business objectives.

Strong PC computer skills (MS office) required – Outlook, Work, Excel, and PowerPoint.

Strong attention to detail.

Ability to work independently and unsupervised.

Ability to travel 15% of the time.

Instruct Wind industry related safety training for field technicians.

Provide training to build a foundation of safety related to the operation and maintenance of Wind turbines. This will include, but not limited to: Work at Heights, Lock Out Tag Out, Electrical Safety Authorized, Basic Hydraulics, Basic Electrical, Basic Mechanical, Cranes and Rigging, CPR/First-Aid, Confined Space and Suspended Platforms.

Support New Employee Orientation Safety Training and work closely with the fellow instructors and other EHS Specialists.

Support teaching duties in the classroom, laboratory, computer laboratory, or lab as directed.

Monitor instructional area for safety conditions.

Tutor employees over materials already covered in class, including conducting reviews for tests.

Assist employees as they conduct laboratory work and prepare lab for safety, quality and accuracy.

Grade papers, exercises, and tests by use of predetermined objective criteria.

Process training records and maintain files and databases.

Perform routine maintenance, calibration and repair on lab equipment and other instructional aids.

Initiate requisitions for consumable supplies and equipment repairs.

Maintain and inventory of supplies and equipment and assure security for each.

Maintain inventory of all instructional program capital equipment.

Supervise employees as assigned.

Support fellow instructors with certification and other EHS initiatives/activities.

Meet and stay current on EHS classroom instructor qualifications.

Quickly assess students' abilities and adjust / alter course content based on class experience.

Develop and maintain course curriculums and content as needed, and identify best course curriculum delivery methods (on-line, video, etc.)

Collaborate with Engineering, Management and field technicians to incorporate new products, known issues and solutions into the course content and equipment.

Assist the Warehouse Manager with wind warehouse functions related to inventory and facility.

Any additional duties as assigned.
ID: 2020-1314
External Company URL: skyclimberwind.com
Street: 12812 Boenker Lane