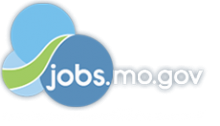 Job Information
SSM Health

RN-Clinical Research Coordinator

in

Bridgeton

,

Missouri
Divison:
-
PRIMARY RESPONSIBILITIES
Coordinates clinical studies in the medical research area.

Develops an understanding of the requirements of the study protocol and obtains necessary information from physicians and study participants and records this information appropriately. Adheres to protocol in all situations.

Responsible for recruitment, screening, interviewing and evaluating of study participants.

Develops advertisement copy and recruitment plan for recruiting study participants. Responsible for development, completion, accuracy and maintenance of patient forms, including the Informed Consent.

Completes or oversees completion of data entry in a timely manner. Ensures that drug dispensing is performed according to protocol, documented on inventory forms/electronic records, and maintained and updated regularly.

Responsible for reconciling drug supplies with drug records, for assuring that the study site has adequate drug, biological and other supplies, and for distribution of such to designated individuals.

Reports all adverse events via appropriate documentation and follows up on incidents.

Reviews and maintains updated regulatory binder. Responds to quality assurance audit reports in time period required.

Monitors patient safety, compliance and health status.

Anticipates study problems, formulates solutions and determines resolutions.

Responsible for all aspects of study termination, i.e. completes necessary documents/forms, return of drugs to drug company, etc.

Develops and maintains communication with the research manager, co-workers, principal investigators, and other internal personnel regarding study related issues.

Prepares for and meets with pharmaceutical monitors' site visits. Maintains professional relationships with external customers.

Participates in department staff meetings, study planning and special projects as appropriate.

Attends and participates in investigator meetings as required by pharmaceutical companies.

Communicates necessary information with sponsors, monitors, patients, physicians, co-workers, and others in a courteous and professional manner.

Exhibits an ability to work in a collaborative, effective manner with all necessary research team members in order to meet the research objectives. Serves as a liaison between physicians, drug companies, research organizations, staff and patients.

Develops and maintains professional communication with monitors, sponsors, and potential sponsors in such areas as initiation visits, monitor visits, investigator meetings.

Works in a constant state of alertness and safe manner.

Performs other duties as assigned.
EDUCATION
Graduate of accredited school of nursing
EXPERIENCE
One year registered nurse experience and equivalent clinical research coordination experience
PHYSICAL REQUIREMENTS
Frequent lifting/carrying and pushing/pulling objects weighing 0-25 lbs.

Frequent sitting, standing, walking, reaching and repetitive foot/leg and hand/arm movements.

Frequent use of vision and depth perception for distances near (20 inches or less) and far (20 feet or more) and to identify and distinguish colors.

Frequent use of hearing and speech to share information through oral communication. Ability to hear alarms, malfunctioning machinery, etc.

Frequent keyboard use/data entry.

Occasional bending, stooping, kneeling, squatting, twisting and gripping.

Occasional lifting/carrying and pushing/pulling objects weighing 25-50 lbs.

Rare climbing.
SSM Health is committed to equal employment opportunity based on race, color, religion, national origin, gender, sexual orientation, gender identity, pregnancy, age, physical or mental disability, veteran status, and all other statuses protected by law.