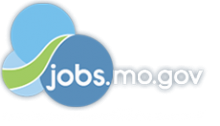 Job Information
Hussmann

INTERN - Engineering CODS & CAPS

in

Bridgeton

,

Missouri
INTERN - Engineering CODS & CAPS
Tracking Code
POS-223392
Job Description
Job Description:
Since 1906, Hussmann has been helping retailers preserve and display fresh foods. Today, Hussmann is a world leader in manufacturing, selling, installing and servicing merchandising equipment and refrigeration systems to customers throughout the world.
The company serves a wide variety of customers involved in the global cold chain. These include supermarkets, mass merchants, warehouse clubs, convenience stores, drug stores, and foodservice establishments.
In addition, Hussmann also creates value for customers in the areas of merchandising, food safety, shelf life extension, sustainability and the life cycle value.
The whole organization is intently focused on addressing the needs of its customers, providing solutions that provide superior value for their business.
Engineering Interns will be assigned standard day to day Engineering projects and will be expected to meet the needs of those given projects. The projects will start from a base level but as business and design acumen of our products increased during their tenure, the level of the projects will be set to match. During this time, students will be exposed to several real-life work experiences, which may include:
Learn and apply agency standards to work assigned and maintain product compliance.

Complete projects assigned in a timely manner as defined in project scope using the tools noted as required.

Interface with team member to continuously learn and to share knowledge gained for all to benefit.

Interface with production personnel to assure compliance to the released designs.

Listen to project feedback within and outside of engineering. Weigh the inputs objectively and adjust as needed.

Design for timely and correct manufacture.

Review final designs with sales, marketing and manufacturing as required to assure all customer requirements are met or if possible exceeded.
Required Skills:
Pursuing a bachelor's Degree in Mechanical, Electrical, Industrial Engineering or relevant field.

BS/MS degree(s) in Mechanical Engineering, preferred.

Be at least a sophomore level.

Have interest with Hussmann as a career.

0-5 years of product design and evaluation experience.

Excellent communication skills, oral & written.

Strong analytical skills and mechanical aptitude.
Job Location
Bridgeton, Missouri, United States
Position Type
Full-Time/Regular
Site Map| Copyright 2019 Hussmann Corporation. All rights reserved
This contractor and subcontractor shall abide by the requirements of 41 CFR 60-1.4(a), 60-300.5(a) and 60-741.5(a). These regulations prohibit discrimination against qualified individuals based on their status as protected veterans or individuals with disabilities, and prohibit discrimination against all individuals based on their race, color, religion, sex, sexual orientation, gender identity or national origin. Moreover, these regulations require that covered prime contractors and subcontractors take affirmative action to employ and advance in employment individuals without regard to race, color, religion, sex, sexual orientation, gender identity, national origin, disability or veteran status.