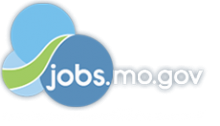 Job Information
The Boeing Company

Mid-Level Materials & Processes Engineer

in

Berkeley

,

Missouri
Job Description
At Boeing, we innovate and collaborate to make the world a better place. From the seabed to outer space, you can contribute to work that matters with a company where diversity, equity and inclusion are shared values. We're committed to fostering an environment for every teammate that's welcoming, respectful and inclusive, with great opportunity for professional growth. Find your future with us.
Boeing's Research & Technology organization (BR&T) is seeking a Mid-Level Materials & Processes Engineer (Level 3) to join our Next Generation Metallic Development Team in Berkeley, Missouri.
Boeing Research & Technology (BR&T) is the preferred provider of technologies and innovation across the entire Boeing enterprise. We work across the complete product lifecycle of Boeing's commercial aircraft, military aircraft, rotorcraft, space vehicles, UAVs, and advanced vehicle prototypes. We provide innovative support for our current and future products and services, act as global scouts for innovative technologies, and solve our customers' most difficult technology challenges.
The BR&T Materials & Manufacturing Technology (MMT) organization is seeking a highly-motivated & energetic Materials and Processes Engineer for its St. Louis, Missouri Next Gen Metals Development Team. This team is comprised of world-class materials/manufacturing engineers, NC programmers, and laboratory technicians dedicated to researching & developing the next generation of metallic material and fabrication solutions. This specific position will have a strong emphasis and focus on developing the next generation of machining technologies and Model Based Engineering tools for deployment across the Boeing enterprise and global supply base.
The successful candidate will work closely with leaders in the field, customers, and Boeing's global network of research partners. There will be interaction with all Boeing business units (Commercial and Defense, Space & Security), functions (Product Development, Phantom Works, Engineering, Production, etc.) and sites (Puget Sound, Portland, St. Louis, etc.) as well as engagement with universities, research institutions, external suppliers and even government entities (Air Force, Navy, NASA, DOD, DOE, etc.).
The Next Generation Metals Development Team has core competencies in the following areas of development across the Boeing Enterprise:
Machining development: process modelling and high performance machining of metallics (soft and hard alloy)

Program support: Design for Manufacturability, process (machining) optimization, prototype part fabrication, and production implementation all with a heavy emphasis on the use of Model Based Engineering tools

Additive Manufacturing (AM): Development of material and process specifications for use in next generation aircraft with an emphasis on Directed Energy Deposition (DED) AM technologies

General Manufacturing: Technical support and development on general manufacturing technologies including forming and solid state joining technologies

Metals Development: Characterization and testing of advanced metallic solution for application in next-generation aircraft
Position Responsibilities:
Execution of metallic machining component optimization, metals fabrication, and metals additive related activities with minimal guidance from lead engineering

Lead R&D efforts for metallic part processing methods including machining process improvement such as dynamic analysis, cutter evaluation, hard metals [titanium, nickel, steel] machining optimization, high-speed machining [aluminum] optimization, and novel machining techniques

Support Model Based Engineering (MBE) efforts to streamline the machining process through the development and integration of new and existing analytical tools throughout the process

Develop and execute design of experiments to evaluate machining processes, including the ability to setup data collection hardware and process collected data

Perform metallic component design reviews for producibility (i.e., Design for Manufacturability analysis)

Documentation and reporting of R&D activities

Seek out and evaluate potential points of insertion for new technologies; support metallic technology trade studies and business case development

Interacting with internal and external customers, providing output and insight on current R&D activities

Collaboration with external partners [government, academia, suppliers, other aerospace companies] on research & development activities

Lead external capture and execution of Contracted Research & Development [CRAD] efforts in the field of aerospace & defense metallic materials processing
This position must meet Export Control compliance requirements, therefore a "U.S. Person" as defined by 22 C.F.R. § 120.15 is required. "U.S. Person" includes U.S. Citizen, lawful permanent resident, refugee, or asylee.
Basic Qualifications (Required Skills/Experience):
Bachelor, Master or Doctorate of Science degree from an accredited course of study, in engineering, computer science, mathematics, physics or chemistry

Experience with metals fabrication and machining
Preferred Qualifications (Desired Skills/Experience):
Project leadership experience, specifically in the area of aerospace & defense

Experience with machining dynamics including tap testing and cutting tool optimization

Experience with Model Based Engineering tools including CAD (NX and/or CATIA) and Finite Element Analysis (FEA) experience

Experience with data collection systems

Experience with data processing software, such as MATLAB or C#

Exposure to external new business [CRAD] capture for manufacturing R&D efforts
Typical Education/Experience:
Education/experience typically acquired through advanced technical education from an accredited course of study in engineering, computer science, mathematics, physics or chemistry (e.g. Bachelor) and typically 5 or more years' related work experience or an equivalent combination of technical education and experience (e.g. PhD, Master+3 years' related work experience). In the USA, ABET accreditation is the preferred, although not required, accreditation standard.
Relocation:
Relocation assistance is not a negotiable benefit for this position. Candidates must live in the immediate area or relocate at their own expense.
Drug Free Workplace:
Boeing is a Drug Free Workplace where post offer applicants and employees are subject to testing for marijuana, cocaine, opioids, amphetamines, PCP, and alcohol when criteria is met as outlined in our policies .
Shift Work Statement:
This position is for 1st shift
Boeing is an Equal Opportunity Employer. Employment decisions are made without regard to race, color, religion, national origin, gender, sexual orientation, gender identity, age, physical or mental disability, genetic factors, military/veteran status or other characteristics protected by law.