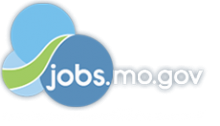 Job Information
The Boeing Company

Metals Development Lab Technician

in

Berkeley

,

Missouri
Boeing Research and Technology (BR&T) is the preferred provider of technologies and innovation across the entire Boeing enterprise. We work across the complete product lifecycle of Boeing's commercial aircraft, military aircraft, rotorcraft, space vehicles, UAVs, and advanced vehicle prototypes. We provide innovative support for current and future products and services, act as global scouts for innovative technologies, and solve our customers' most difficult technology challenges.
BR&T is seeking a Metals Development Lab Technician (Level 2) to join our team in Berkeley, Missouri. This person will have a strong background in metal machining, NC (numerical controlled) programming and additive manufacturing. The selected candidate will be responsible for processing machining and additive manufacturing related tasks through the metals development lab and will assist engineers in developing next generation machining and metals fabrication technologies. This will be a hands on type of position and the selected candidate will be responsible for operating equipment such as a mill-turn additive manufacturing hybrid platform, 5-axis high speed aluminum machining center, 5-axis large scale hard metals machining center, bandsaw and a laser freeform additive manufacturing machine. This person will also be BR&T's Metallic Development Team's primary resource responsible for performing mechanical testing, metallographic sample preparation and analysis, perform heat treatment studies, hardness testing, chemical processing, thermal mechanical testing and compile accurate laboratory reports for engineering review.
There will be interaction with all Boeing business units (Commercial and Defense, Space & Security), functions (Product Development, Phantom Works, Engineering, Production, etc.) and sites (Puget Sound, Portland, St. Louis, etc.) as well as engagement with universities, research institutions, external suppliers and even government entities (Air Force, Navy, NASA, DoE, etc.). The successful candidate will work closely with leaders in the field, customers, and Boeing's global network of research partners.
Position Responsibilities:
Performs tests and assists in analysis of materials, processes and equipment

Participates in test development, assists in routine analysis of failed parts and processes, generates data to aid in the evaluation of the failure mechanism and documents findings

Assists in developing and revising documents and technical requirements

Participates in the evaluation and qualification of materials, suppliers, equipment, technology and processes to ensure that conformance and producibility requirements are met

Supports continuous improvement of products and processes by participating in the design, fabrication and testing of new concepts and technology

Supports current metallic projects in the technical areas of alloy design and characterization, joining, forming, additive manufacturing and machining technologies

Operates equipment such as a Gleeble, microscopes, polishing equipment, mounting press, air and vacuum furnaces, tensile test frame and other metal characterization type of equipment
This position requires the ability to obtain a U.S. Security Clearance for which the U.S. Government requires U.S. Citizenship. An interim and/or final U.S. Secret clearance Post-Start is required.
Basic Qualifications (Required Skills/Experience):
Associate's degree or higher

Experience operating CNC (computer numerical controlled) machine tools
Preferred Qualifications (Desired Skills/Experience):
Experience with NC programming and operating metal additive manufacturing equipment

Experience working in a lab or a machine shop
Typical Education/Experience:
Education/experience typically acquired through advanced education (e.g. Associate) and typically 1 or more years' related work experience or an equivalent combination of education and experience (e.g. Bachelor, 3 years' related work experience, etc.)
Relocation:
Relocation assistance is not a negotiable benefit for this position. Candidates must live in the immediate area or relocate at their own expense.
Drug Free Workplace:
Boeing is a Drug Free Workplace where post offer applicants and employees are subject to testing for marijuana, cocaine, opioids, amphetamines, PCP, and alcohol when criteria is met as outlined in our policies .
Shift Work Statement:
This position is for 1st shift
Boeing is an Equal Opportunity Employer. Employment decisions are made without regard to race, color, religion, national origin, gender, sexual orientation, gender identity, age, physical or mental disability, genetic factors, military/veteran status or other characteristics protected by law.